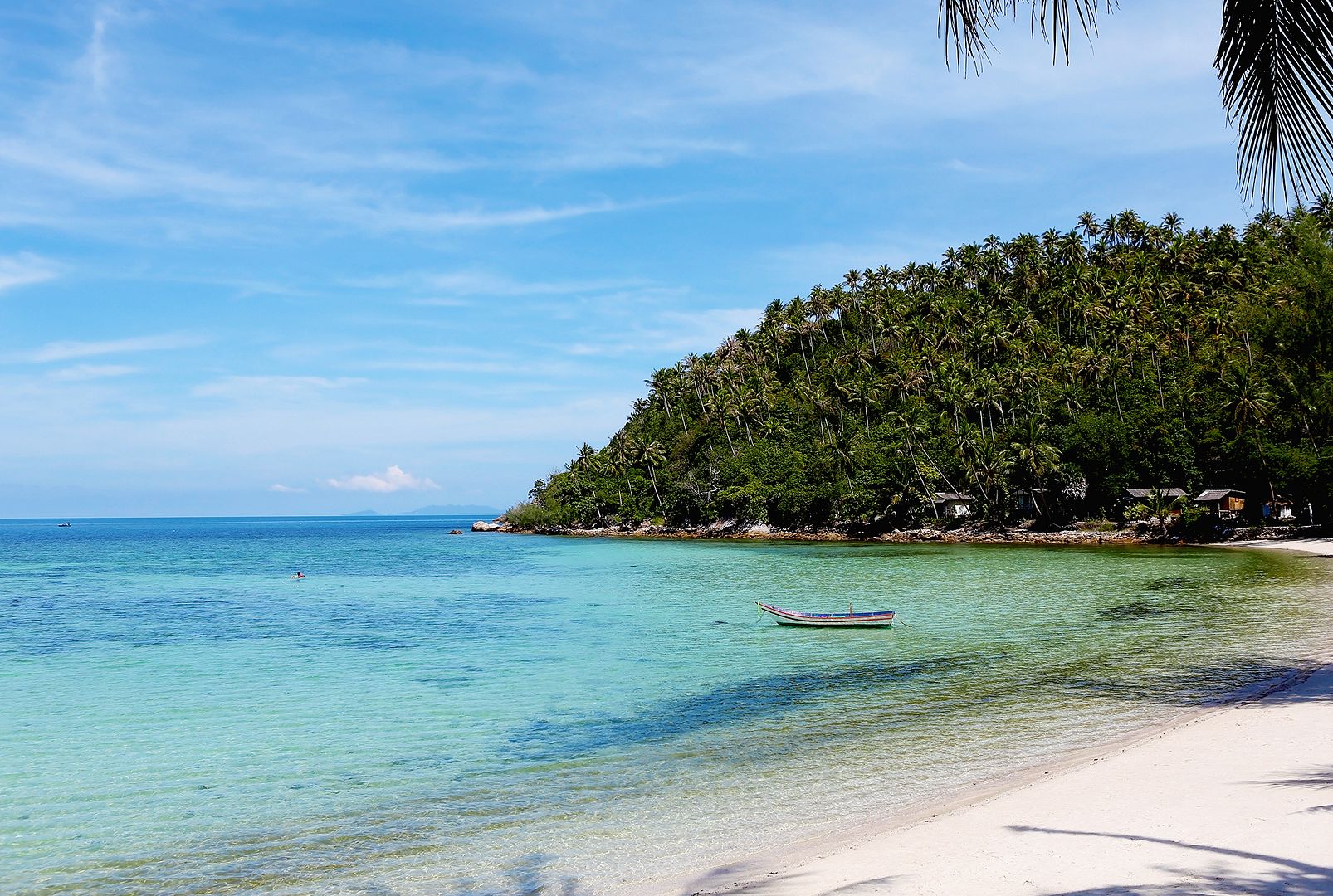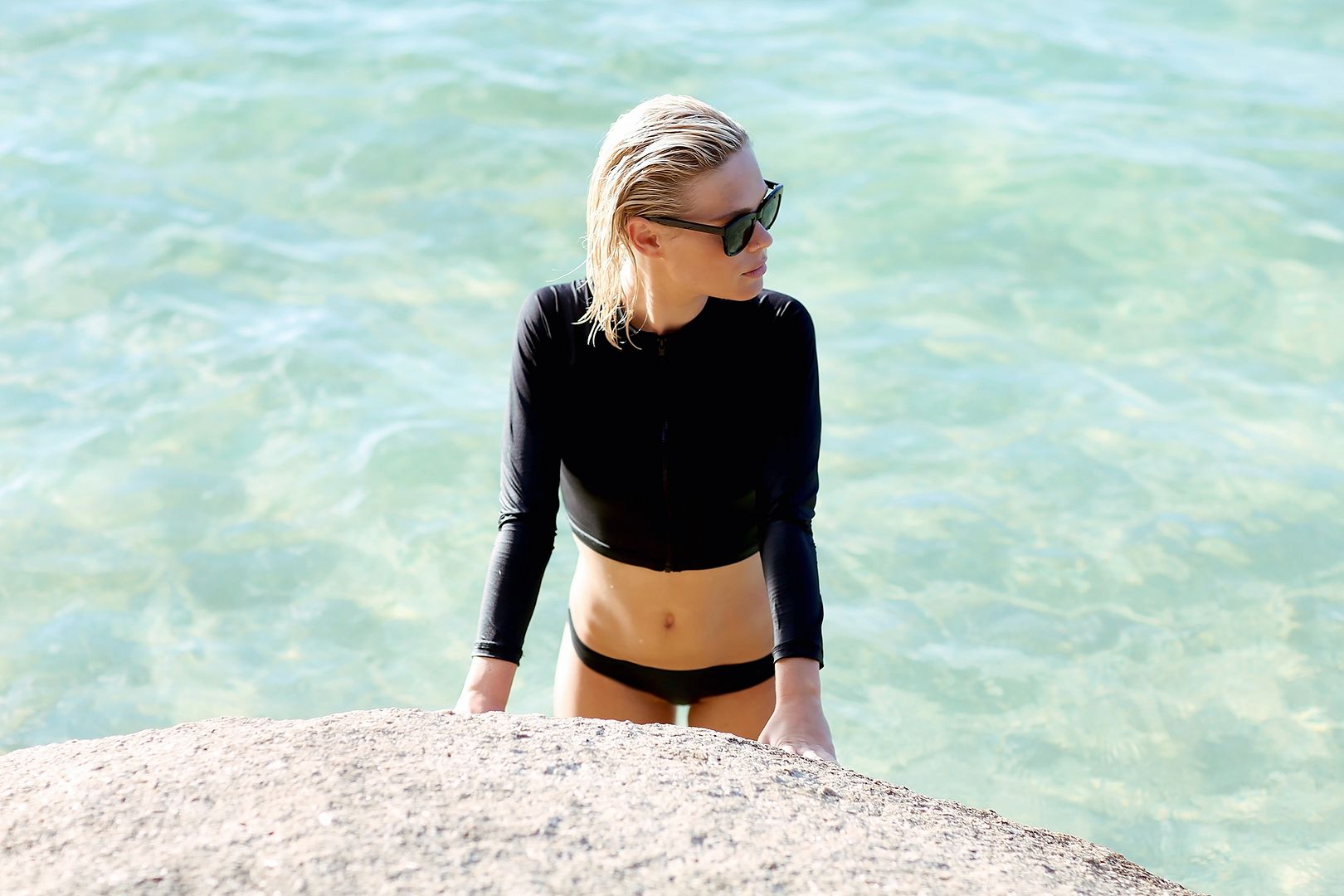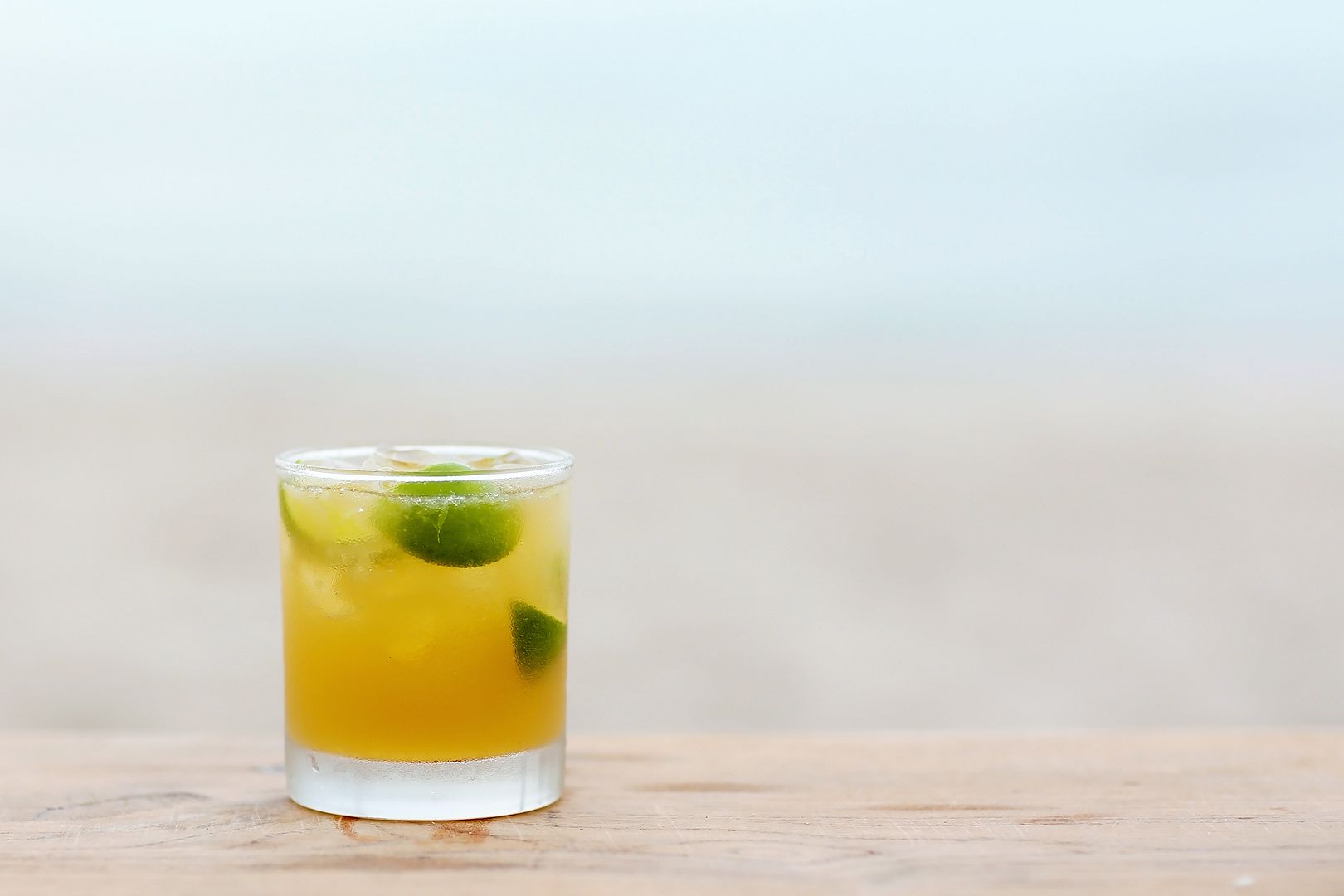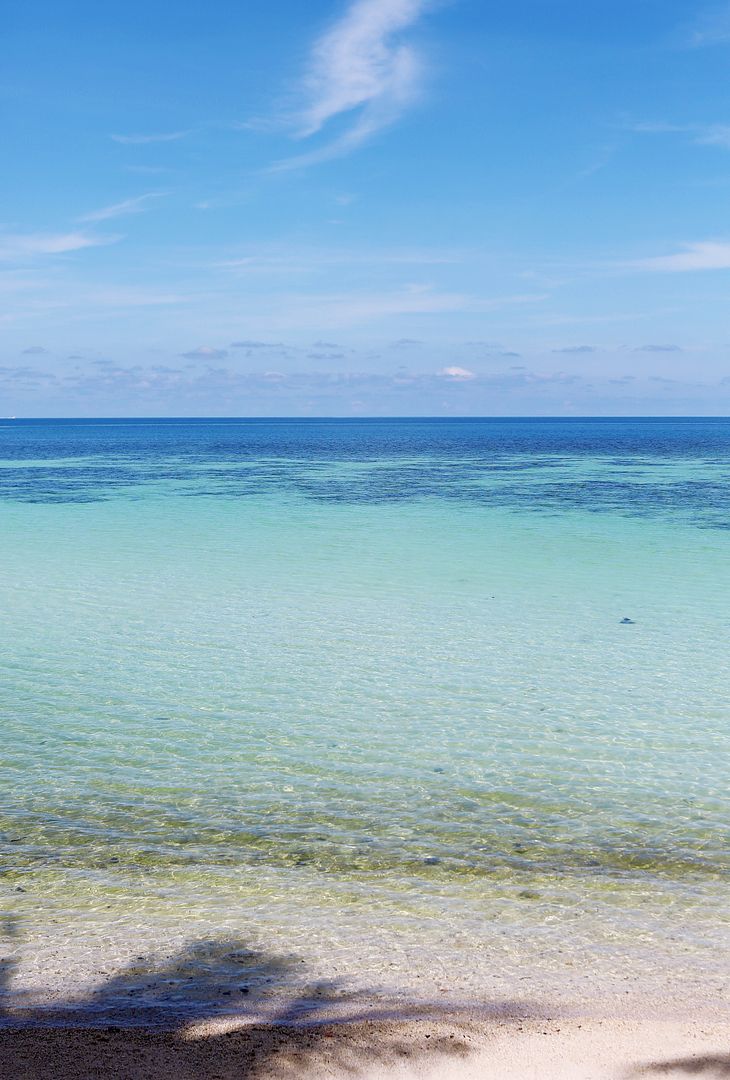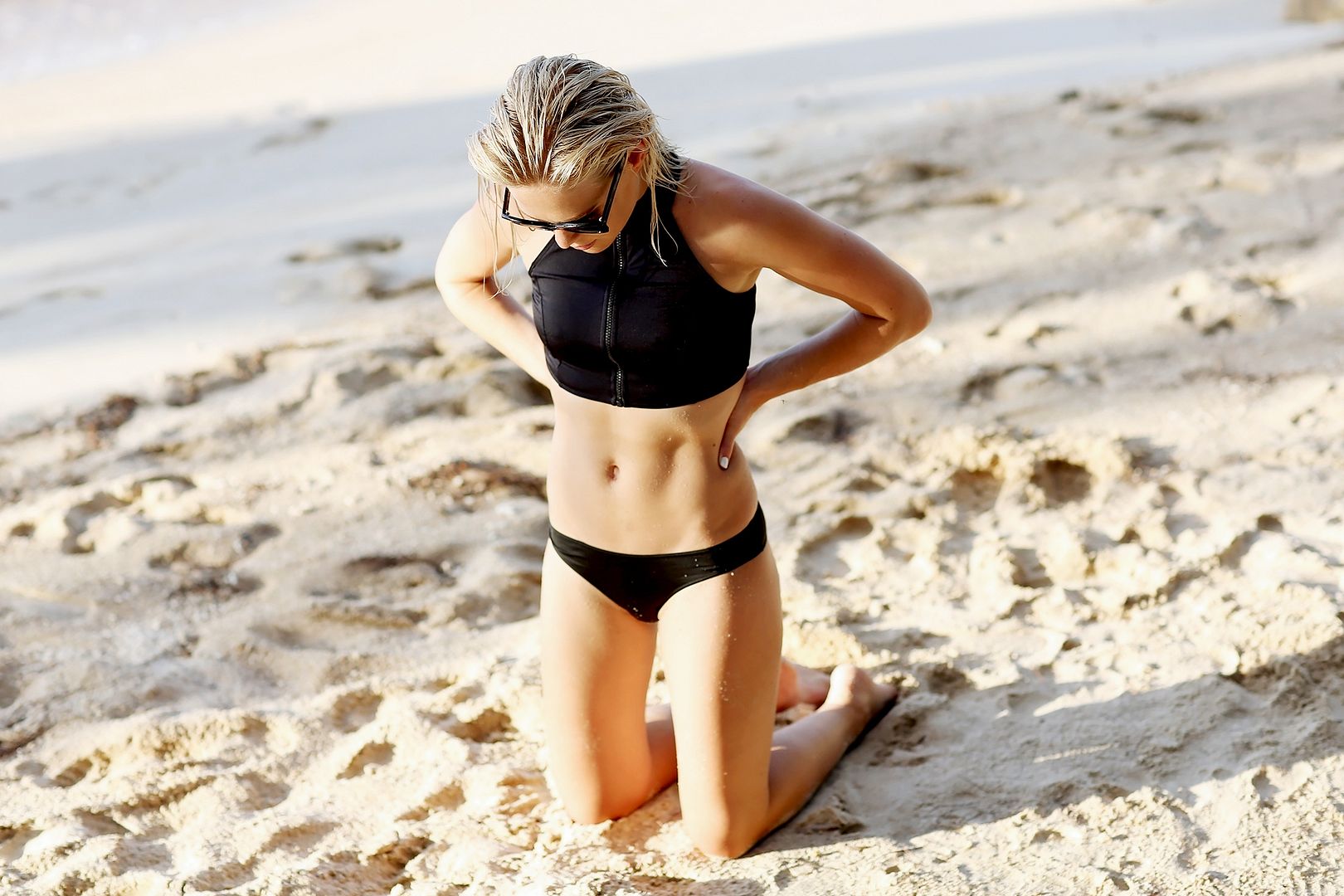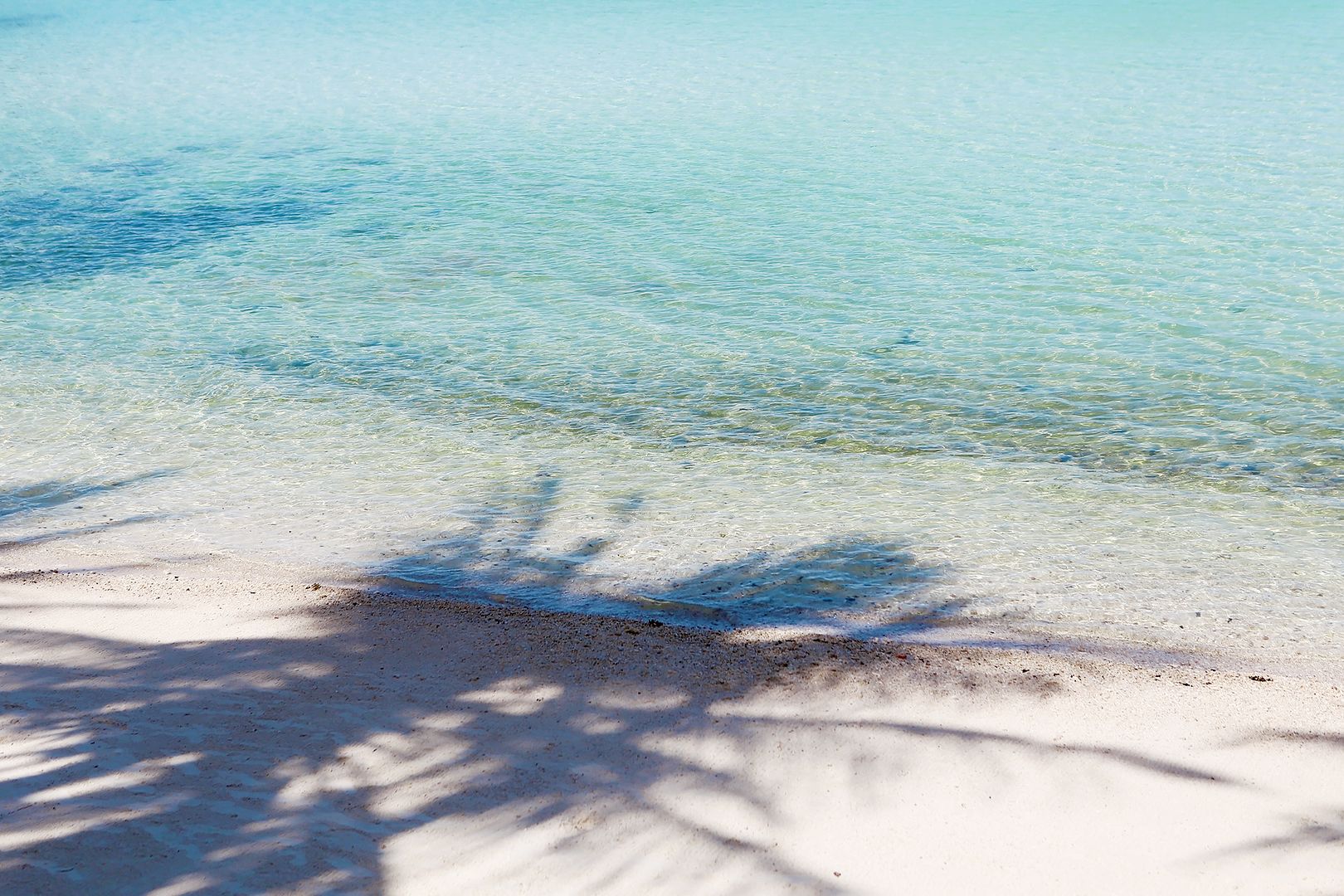 Truth be told, when Sam and I backpacked through South East Asia five years ago we skipped Koh Phangan because we were a little put off by its party reputation. However this time around we decided to jump on a ferry from Koh Samui (which you can read about here) and give the island a chance. As it turns out, Koh Phangan can be incredibly tranquil. The Full Moon Parties all happen in one area, so if you choose not to partake, you wouldn't even know the chaos was happening.
We really fell for the island, and ended up staying two and a half weeks. A good chunk of this was spent on Haad Khom, the most incredible beach which we pretty much had to ourselves (as documented here) – just us, the tropical fish and the afternoon thunder storms (we did visit in monsoon season after all!).
When to go: Sam and I went to avoid the European winter. But if you're planning a trip to the Gulf of Thailand then February-September is your best bet for good weather and avoiding the crazy crowds. We were there in November and Koh Phanghan felt deserted; if you're in search of sun the afternoon thunderstorms may dampen your vibe, but we embraced it and went swimming under the tropical downpours.
Getting there:
The closest airport is on Koh Samui, which is where we flew into from Bangkok. From there it's a short ferry ride across to Koh Phangan. If you request in advance, most resorts and bungalows will happily pick you up from the pier for a small cost which saves dealing with a confused Google maps (it's not the most reliable on these small islands) and bartering with tuk tuk drivers on arrival.
Getting around:
Renting a scooter is definitely the best way to explore the island; you can nip down to untouched beaches or the local market whenever the mood strikes. But a word to the wise; driving along dodgy dirt roads is harder than you think. And you will be charged (far too much) for that tiny scratch under the left peddle (they have your passport as a safety deposit after all). Also, make sure your insurance covers you!
Best beaches:
Haad Salad
Located in a dreamy little bay on the North West of Koh Phangan, Haad Salad is a small but beautiful stretch of sand with just enough resorts and restaurants. Despite the fact the beach is lined with bungalows it still feels relatively untouched… and the view here is picture perfect (think translucent water and golden sand complete with a swing hanging from a palm tree).
Haad Khom
Nestled down a dirt road (all the best beaches are) Haad Khom is exactly the hidden gem we were in search of. The coral reef right off the rocks provided some of the best snorkeling of our trip; the water was insanely clear and the from the (very basic) beach-front bungalows all we could hear was the gentle lapping of the sea.
For whatever reason this beach gets little attention, which means some days we had this dreamy spot all to ourselves. It's worth mentioning this beach has little more than a few bungalows and a beach front restaurant so don't expect silver service.
Eat:
Vintage Burgers Thong Sala, Ko Phangan 84280
You will have the best Pad Thai of your life from a simple street cart. But if you have a taste for freshly made burgers and delicious fries this is the place.
The Vegan Cafe 16 Moo 5, Thong Nai Pan Yai

A little off the beaten track, this place serves up soba noodles of fresh juice that are worth the trip.
Stay:
Salad Buri Resort & Spa
It may not be the fanciest resort around, but this traditional Thai-style accommodation is on prime real estate with its beach front location. Steer clear of the main building and book a bungalow or villa for plenty of peace and quiet.
Anantara Rasananda Villa Resort & Spa
It's not often you find such a luxurious hotel off the beaten track. This spot is tropical living at its finest (and not a Full Moon Party in sight). And beautiful Bottle beach is just a short boat ride away…