Posted 29 May 2011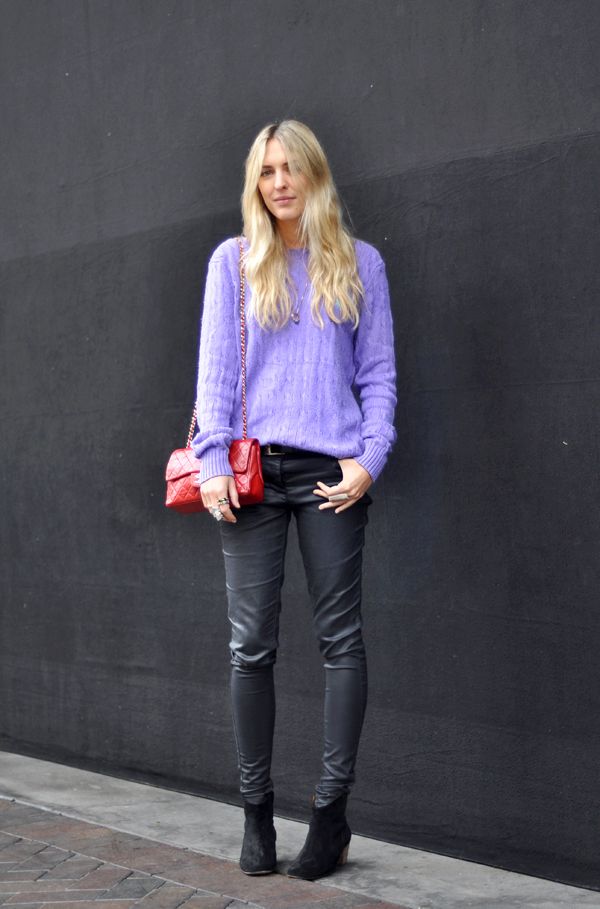 Anna is the fashion buyer and one half of the mother-daughter duo behind Sydney based store,
Harlequin Market
. Luxurious without being pretentious, Harlequin Market is carefully stocked with an eclectic mix of new and vintage treasures. Sydney has so many incredible stores, but the ones that stand out are those which curate with understanding and love for the pieces they share.
I love Anna's jumper; the fitted purple knit is perfection. This winter I've accumulated a number of woolen jumpers (mostly vintage) – they are the best thing to just pull on and walk out the door. There's definitely something to be said for pieces which are so effortless and simple. And warm!