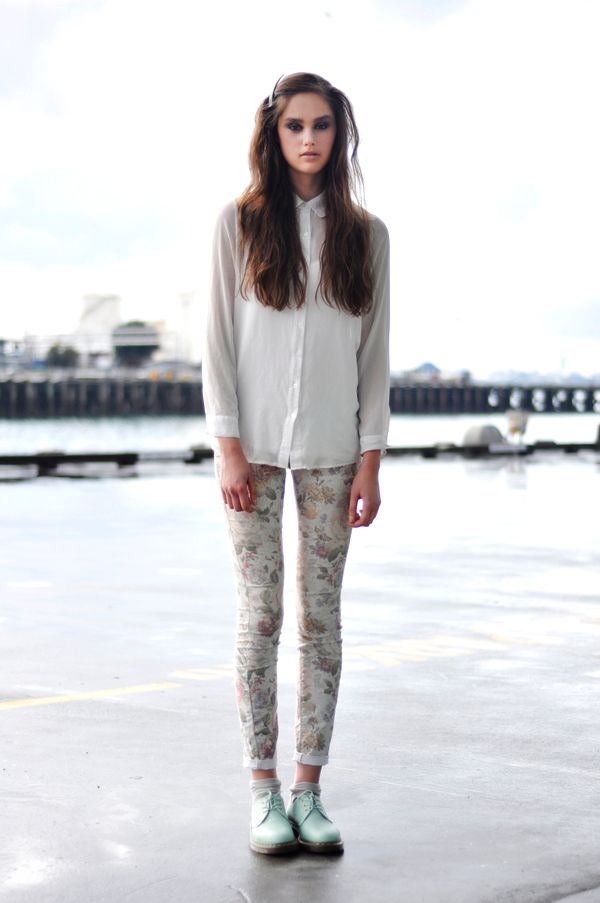 Photos: Sarah Burton
Rosie (Red 11 Models) looking dreamy in a white button up shirt and floral jeans before the Starfish show. I don't think I've ever seen mint low-cut Doc's before, but they are amazing. Cute and masculine – too perfect!
Since I've already been home three times this year, I won't be making it back for New Zealand Fashion Week this time around. But thankfully my girl Sarah is there getting amongst things for me. So although I'm not in town for to see some homegrown talent, I will be posting a few shots this week in celebration of NZFW. Kiwi's dress with a kind of casual ease that is sometimes lost on Sydney-siders, so I'm looking forward to seeing a bit of local style.