Posted 31 January 2012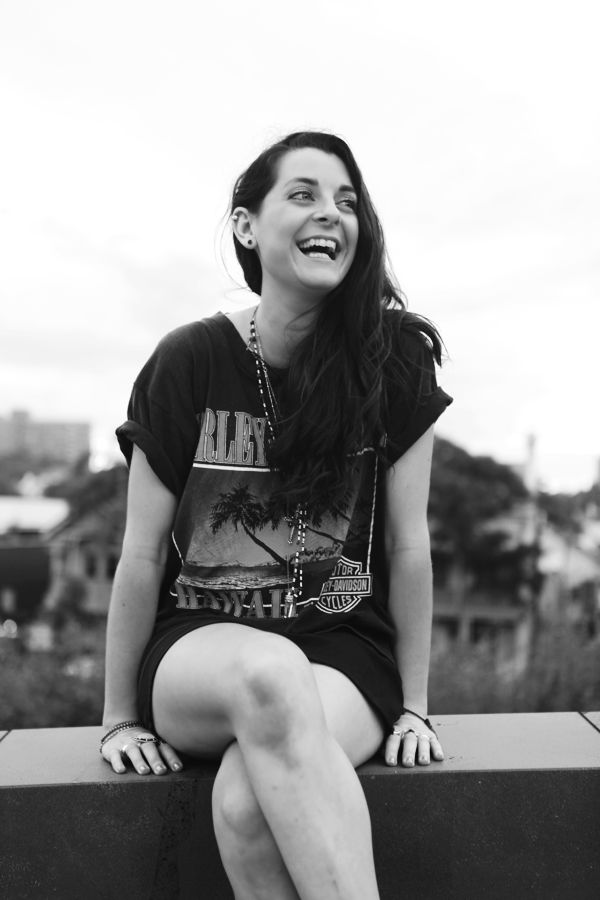 My gorgeous friend Tess is one of my favourite people to meet up with for a lazy drink and a home cooked meal. I can always count on her to come armed with fresh stories and the best kind of surprises. Like a spare bike to go late night riding on. Or an invitation to join her in her cute house filled with candles, fairy lights and soft playing records. Yeah, she's pretty amazing. You can't see them in great detail – but Tess designs jewellery – which she is wearing here. Long chains with an unexpected mix of beads, leather and chain. And what's even more adorable is the fact that she makes her friends special one-off designs which reflect their personality. So sweet!
I'm super into Tess' tee-shirt collection. She has a pretty decent stash; at least five Harley Davidson tee's alone. I brought a vintage inspired tee in the weekend (although it was new so it doesn't really count) and cut off the sleeves in an attempt to make it slightly more authentic. I know I'm about twenty years late, but there's something about well-worn, pre-loved t-shirts that I just can't get enough of at the moment.