Posted 19 April 2012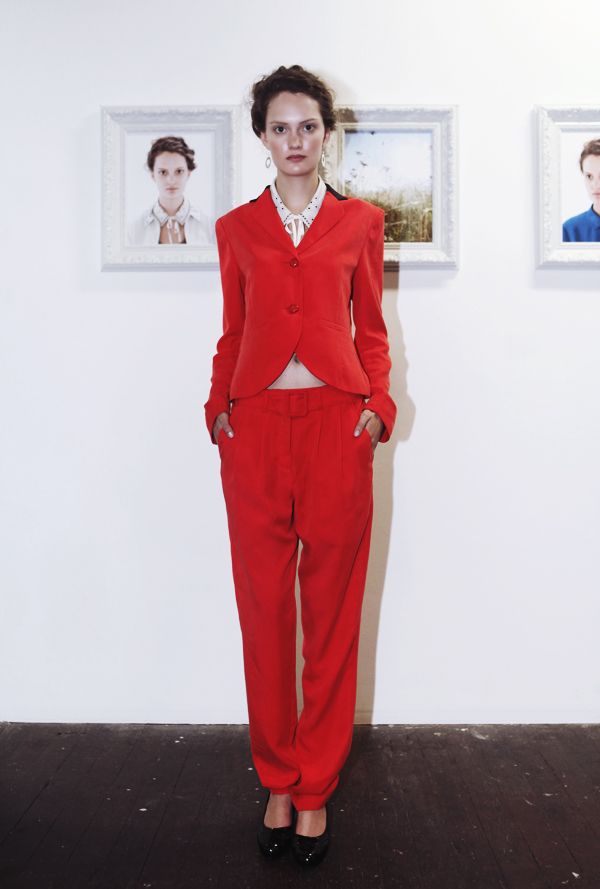 Kate Sylvester always manages to create the kind of clothes that leave me dreaming of a more feminine, romantic way of dressing. In lieu of a Fashion Week presentation, Kate held an intimate showing in Sydney this week for her spring summer collection 'All my heart'. Inspired by an alternate version of Charlotte Bronte's Jane Eyre; the collection explores Victorian dressing with a modern, more uplifting twist.
The above shots are some of my favourite pieces from the collection; particularly the floor skimming forest green dress which really has stolen my heart. So many beautifully draped silks, elegantly sexy lingerie, prim lace and sweet suiting; you can see why I want to embrace my inner lady.