Posted 9 July 2012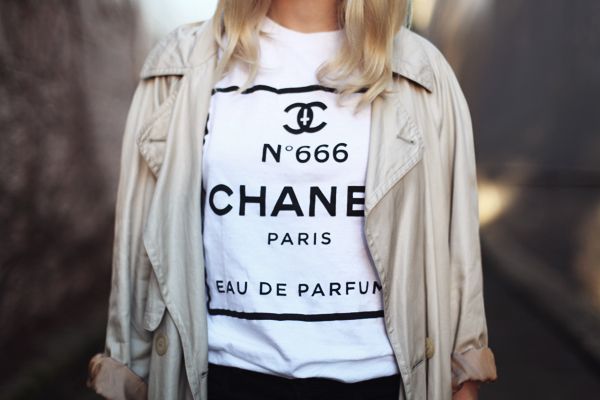 Ray-Ban Wayfarers, Vintage trench,
'Chanel' tee
, Claude Maus jeans,
Benah wallet
, Nixon watch, Alexander Wang loafers  
Not a fan of fakes, but the blatant logo print is so shameless; it really couldn't be further from everything that Chanel represents. I picked up the trench in New Zealand last year for less than $10 – it's pretty massive, but I kind of like it that way. So slouchy and comfortable; it's like a more relaxed alternative to the classic, tailored trench.
I can't even tell you how great the second-hand stores are back home – they put Sydney (and Melbourne) to shame. Everything is slightly musty and has shoulder pads, but it's ridiculously cheap and authentic. Nothing beats finding an incredible piece amongst the racks of discarded woolen jumpers and matching pant suits. Second hand store triumphs are the best.