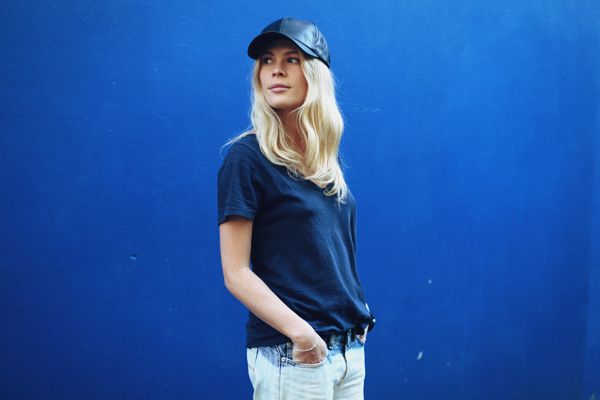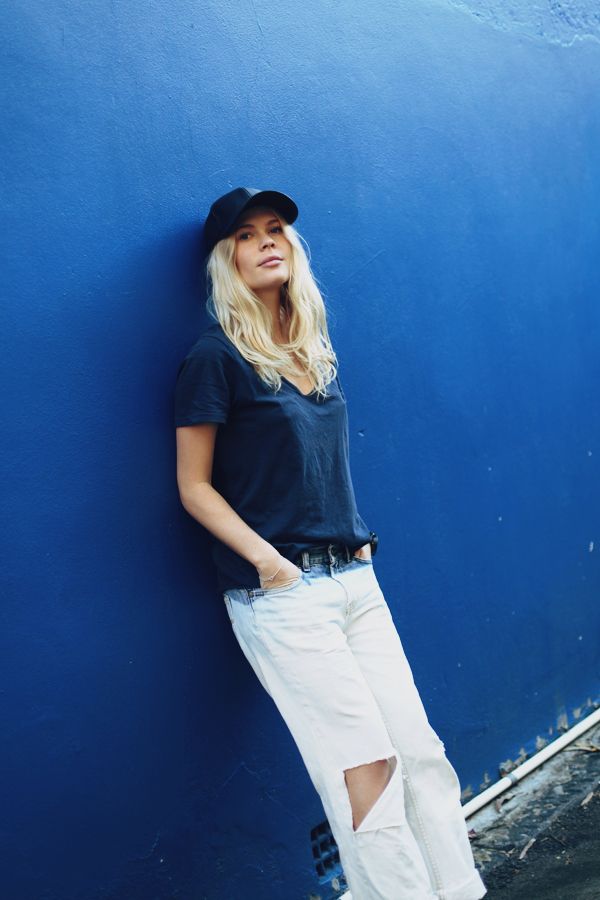 Leather cap from eBay
,
Bassike tee,
Petite Grand bracelet
, DIY jeans  
This leather cap is pretty ghetto, but I love it. So simple and cool, made even better by the fact it was less than $20 on eBay. A pretty sweet deal for 100% leather. I dip-dyed these jeans earlier in the year, after I shot a gorgeous girl who had done the same to an old pair of boyfriend jeans. The bleach has destroyed the denim, but I like the way they are falling apart; creating new rips and holes in a natural way. Perfect for lazy weekends.