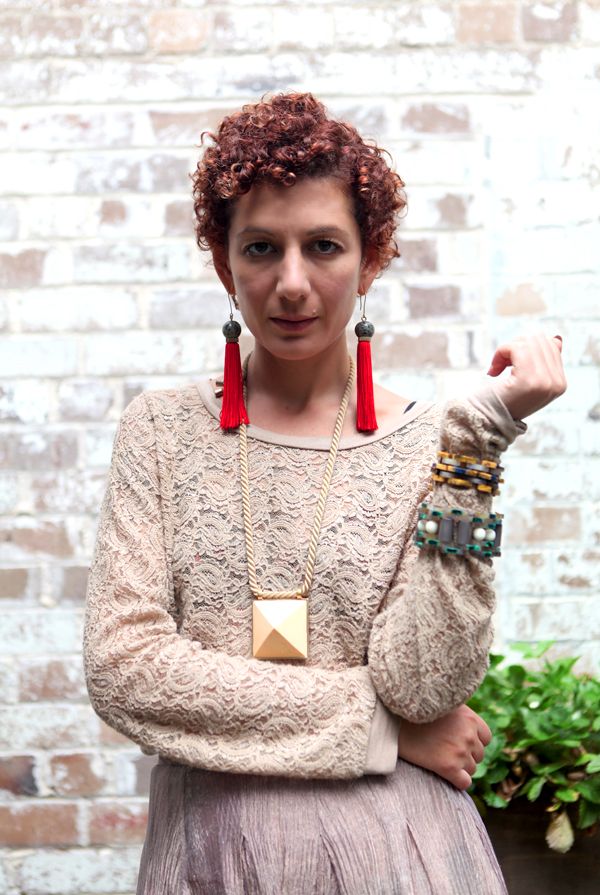 I first met Sydney-based jewellery designer Elke Kramer last year when I was shooting behind the scenes of her AW12 collection, which featured an impressive group of influential and inspiring Sydney women. The women all brought their own energy and creative aesthetic to the table, and the results were super beautiful and appropriately Elke.
Elke has carved out a solid identity for her namesake brand; bold, graphic and always unique. Worn best by the girl who knows how to pile on jewellery and look effortlessly cool while doing it.
Elke's personal style is like the perfect mish-mash; unlikely fabrics and contrasting prints which are made for each other. I'm in love with her tight curls (which have been blonde, pink and many shades of red). Rather than me regurgitating Elke's tale of success, check out her site here.