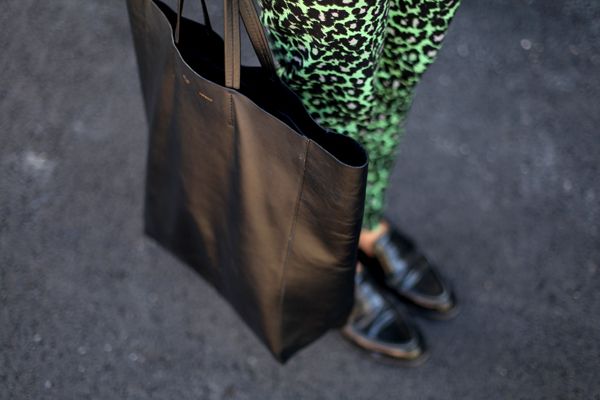 Josh Goot neoprene top, Anna & Boy pants, Celine cabas tote, Alexander Wang loafers  
Some leopard legs on my way back from a lazy Sunday breakfast recently. Easily one of my favourite weekend rituals – much like the rest of this city – it's all about breakfast here in Sydney. Although yesterdays breakfast was a lot more casual; wearing trackpants to the cafe at the end of my street. The food was delicious (as evidenced on Instagram) with an array of drink options, extra sides and conveniently close to home.
I'm meeting my better half in Europe a month, so I'm trying to get my arms (and legs) out as much as possible before I enter the bitter cold of winter. I'm sad to be leaving an Australian summer behind, but I'm getting quite into the idea of building a winter wardrobe in a place where big coats, layers of cashmere and huge scarfs wrapped around my neck multiple times are actually justified.