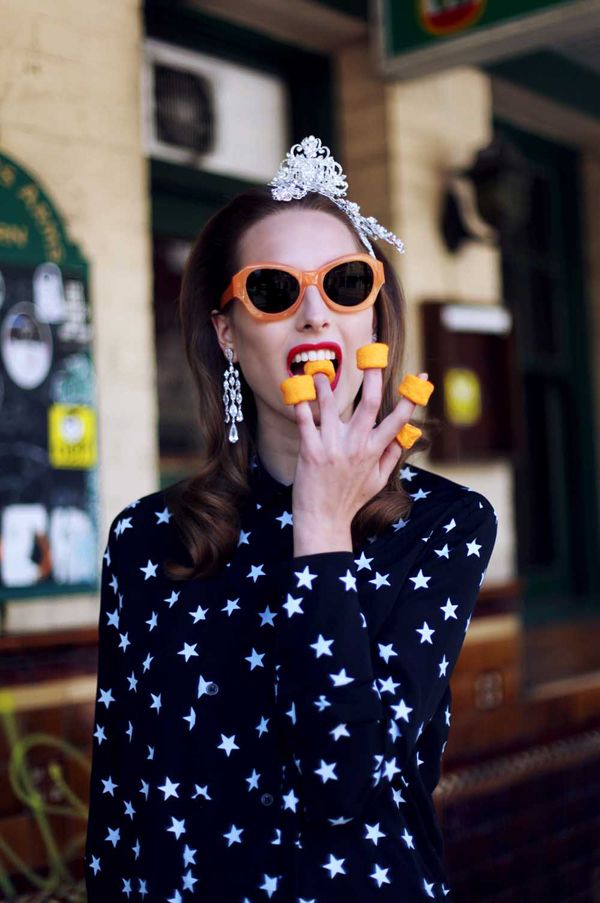 KJ by Kirrily Johnston shirt, Dries Van Noten sunglasses from Poepke, Isla Stone jewellery. Eating Cheezels.  
Carly Hunter top, Shakuhachi skirt, Gucci pants, Bottega Veneta jewellery. Eating Chiko Roll.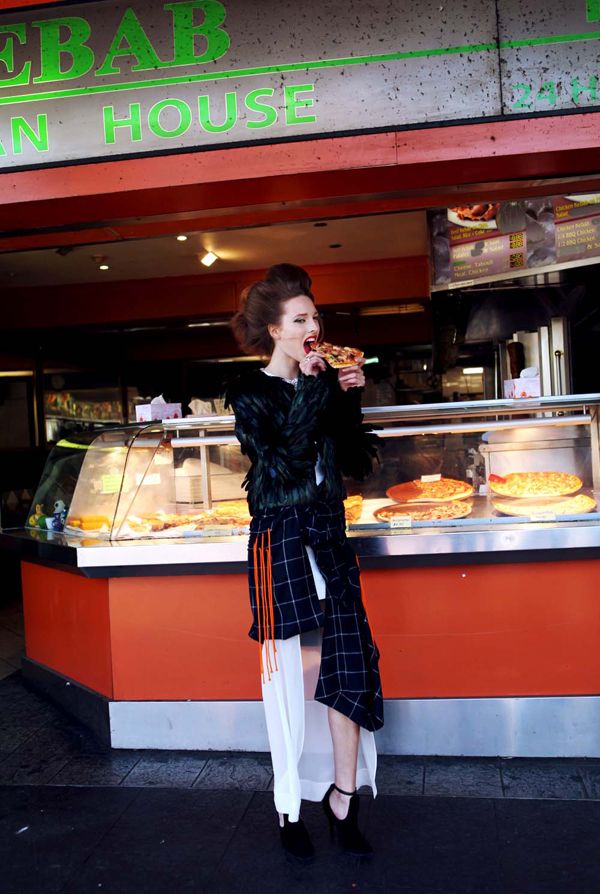 Nicholas dress, Gucci jacket, Bernhard Willhelm dress (tied around waist) from Poepke, Isla Stone jewellery, Gucci shoes. Eating supreme pizza.  
Nothing looks more perfectly out of place than a beautifully dressed girl devouring a Chiko Roll. For my latest Style Spy post we took to the streets with the gorgeous Iris in search of Australia's favourite high-calorie snacks. Iris had only been in the country three days, so it really was the ultimate Sydney initiation. See the rest of the editorial here.
Photographer: Jessie Bush
Stylist: Anna Santangelo
Model: Iris @ Chic Management
Make-up: Laura Anne Hubbard
Hair: Rae Bouribon