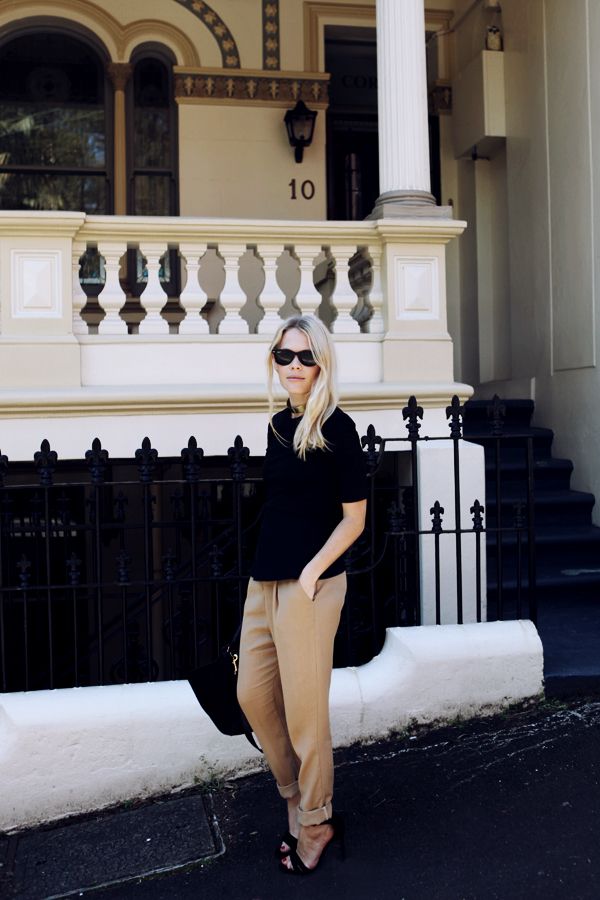 Nicholas top and heels,
Carly Hunter
trousers,
Sarah & Sebastian neck cuff and pinky ring from Dark Horse Jewellery
, Celine bag  
It's surprising how hard it is not to look like Kim Kardashian when you wear a peplum. Leather pants are automatically out. Same goes for a leather skirt. Hanging outside a killer house with golden pillars doesn't help either. Luckily these trousers by Carly Hunter were the perfect antidote; tailored, relaxed, and a little bit masculine.