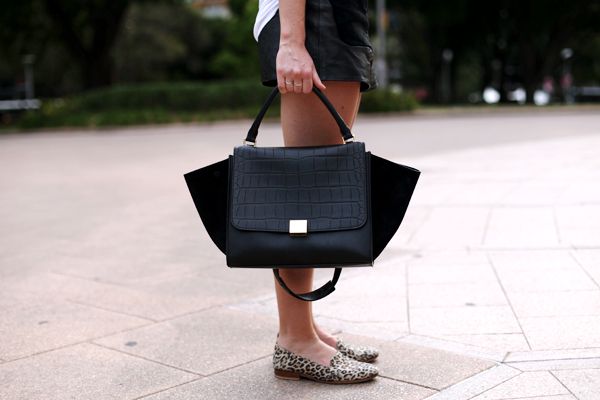 Ray-Ban Wayfarers, eBay cap, T by Wang t-shirt,
Uniform Studios shorts
, Celine bag, Nixon watch,
Dieppa Restrepo loafers
Leather shorts and a slouchy tee have always been my uniform; it's a fool-proof combination. But now I'm in London, 17000 kms from where these shots were taken (by the lovely Lia-Belle), and there's no way I can step outside in this kind of get up. I'm still acclimatising, so I haven't quite figured out how to dress for the cold. I do love a good coat, but right now I'm leaning more towards a snow suit, or a large blanket. It's a tough life I know. On the plus side, London is a beautiful city, and I have a big day of touristy sight seeing planned which I'm pretty excited about.