Posted 25 January 2013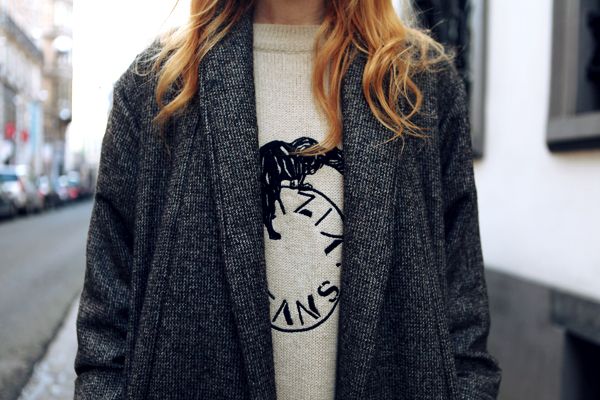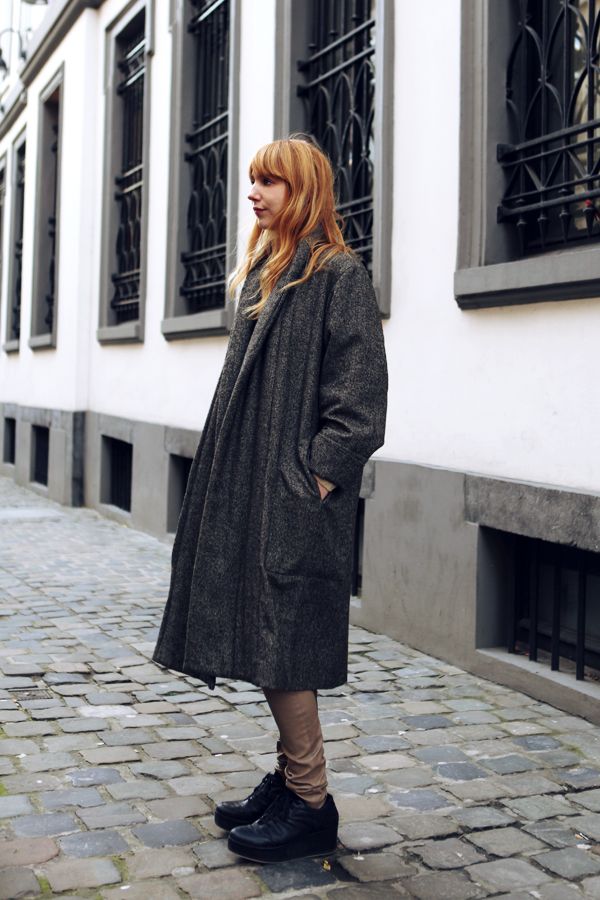 I met Aude in Brussels, in a super cool store by the name of Hunting and Collecting. Everything about it was right on the money; understated but cool visual merchandising, a great designer selection and a carefully curated space.
It was Aude's amazing jacket that caught my eye. Since diving head first into a European winter, I have become obsessed with coats and jackets of any kind. And Aude's coat by French designer Christophe Lemaire is one of the best I've seen around; perfectly over-sized, with subtle tweed fabric and two roomy pockets. I love her vintage sweater and Avelon leather pants too – both ultimate winter essentials when it comes to braving the cold. But it's her beautiful red hair that makes this look; striking and super casual all at the same time.