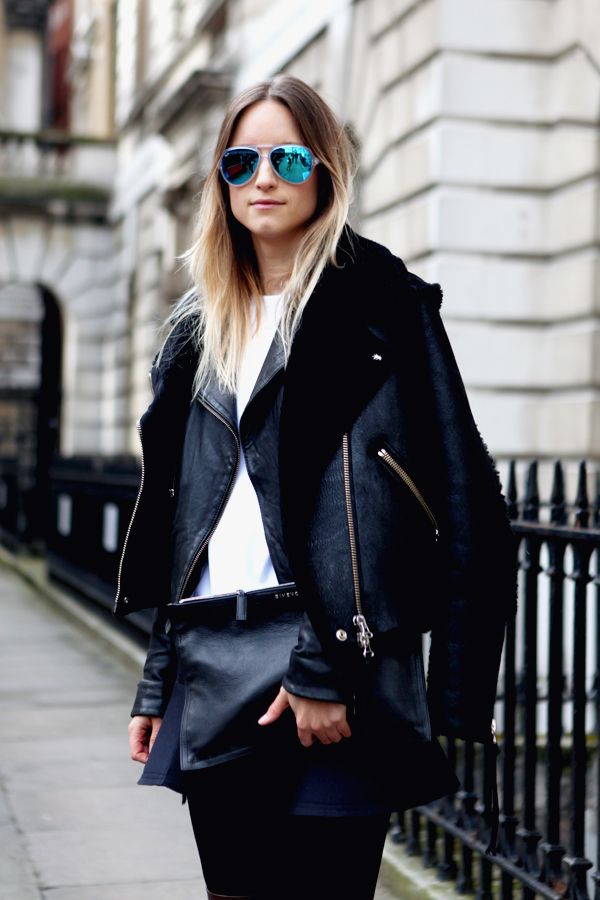 Get Charlottes look:
Reflective sunglasses
,
Acne shearling jacket
,
leather jacket
,
black ruffle hem skirt
,
Givenchy clutch
and
Givenchy boots
Charlotte is so many levels of cool I don't know where to begin. A lady after my own heart in monochrome; I love that her ice blonde balayage and reflective frames balance out the dark look. Big fan of the double jacket look too – perfect for freezing winter London days – of which there have been many! Charlotte writes the beautiful blog The Fashion Guitar, which you can read here.