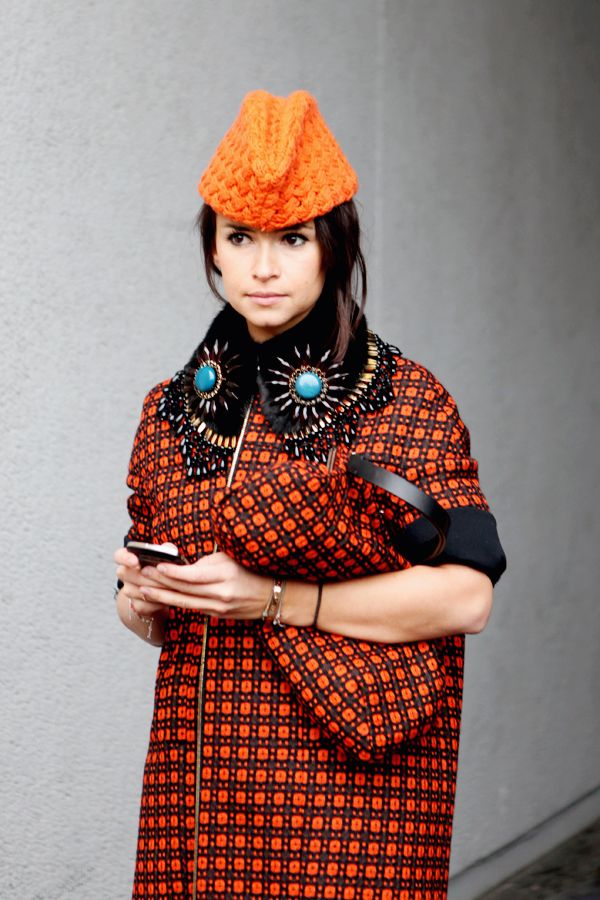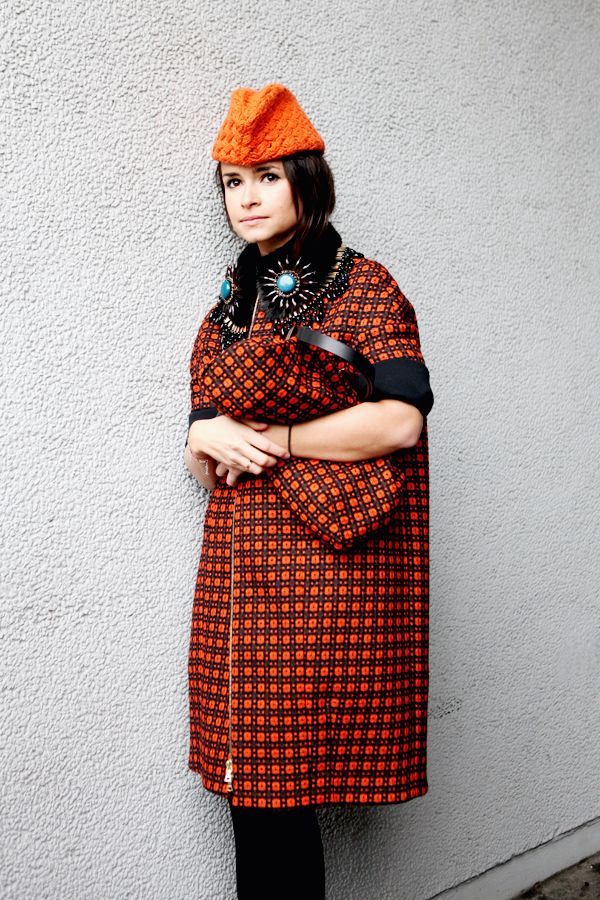 Get Miroslava's look:
Marni dress, coat and clutch
and
Tak.Ori hat
Miroslava is the kind of woman you can't help but love. Her style is ridiculously good – she takes risks and embraces colour – all the while sticking to an aesthetic which is totally her own. She knows what to play up, and what play down. Her silhouettes are adventurous, but her hair and makeup is always understated. It's loud dressing in the coolest way possible.
If you've been noticing the amazing hats Miroslava has been wearing lately, the brand is Tak.Ori although sadly they are not yet available online (sorry). But you can stalk them on Instagram here, if that helps at all. I for one, want the fluffy beanie.