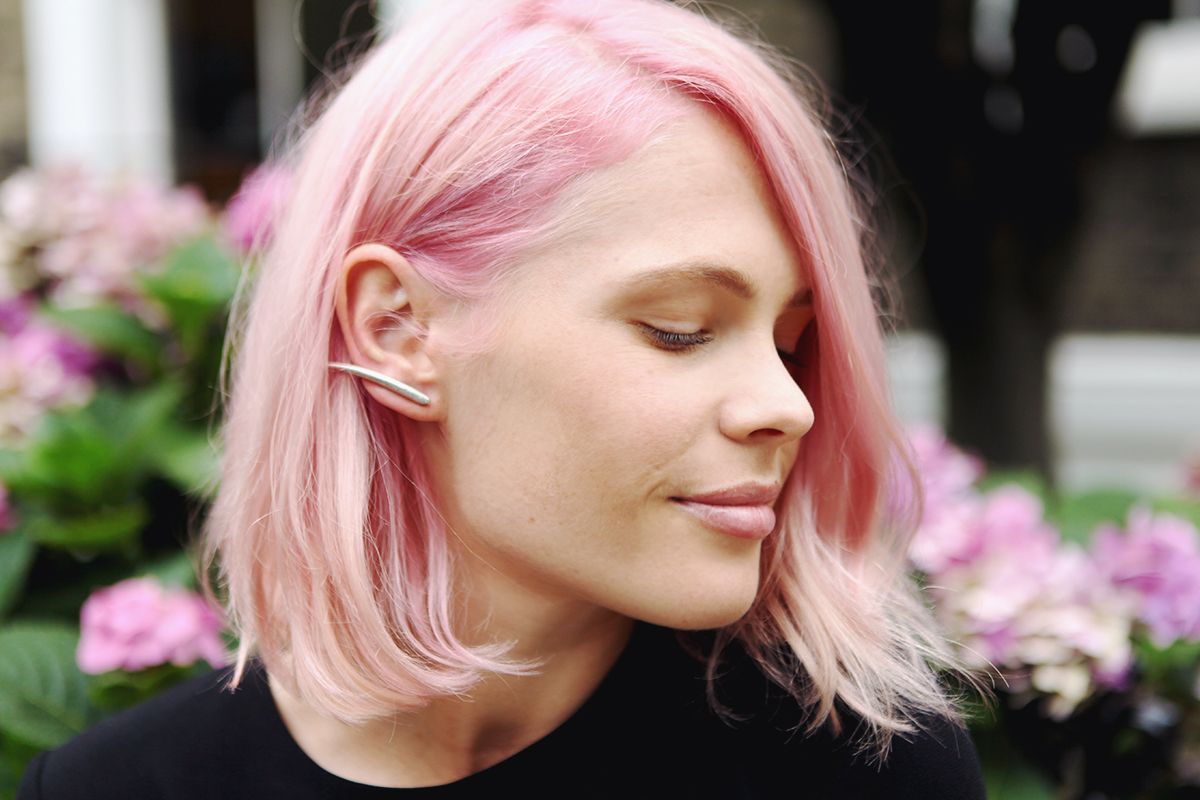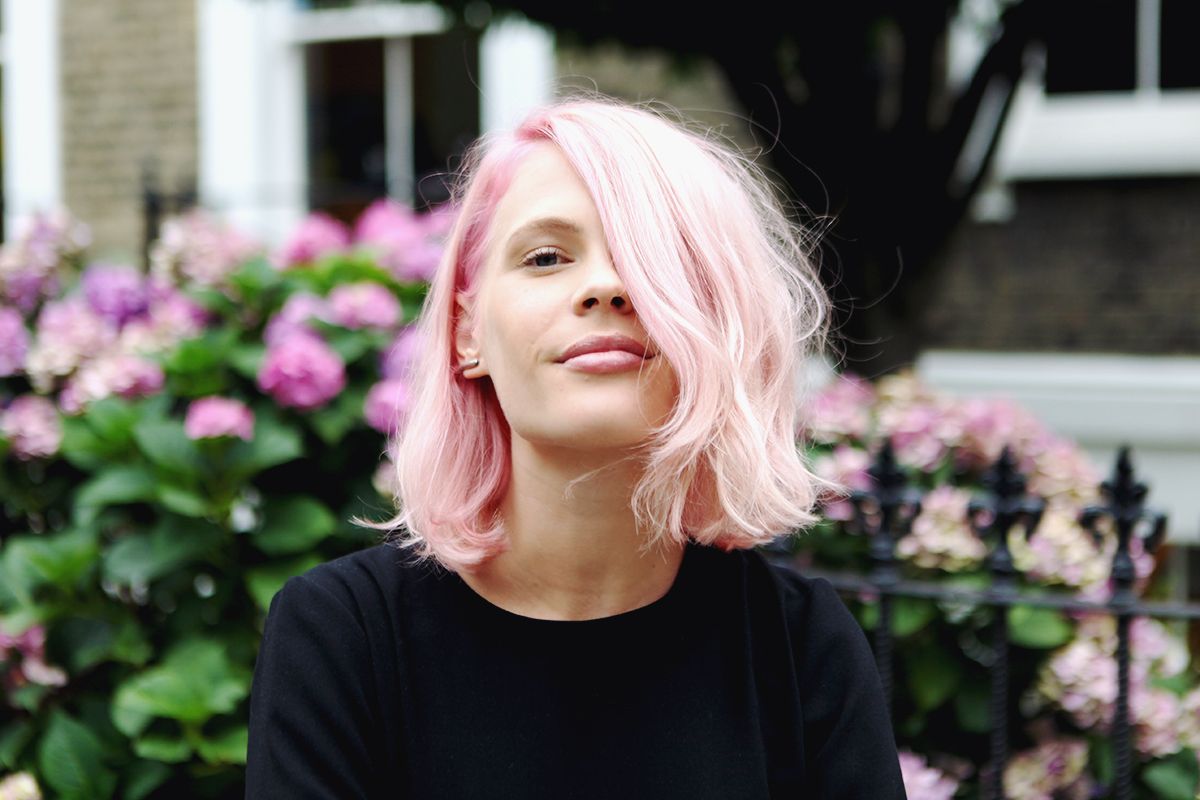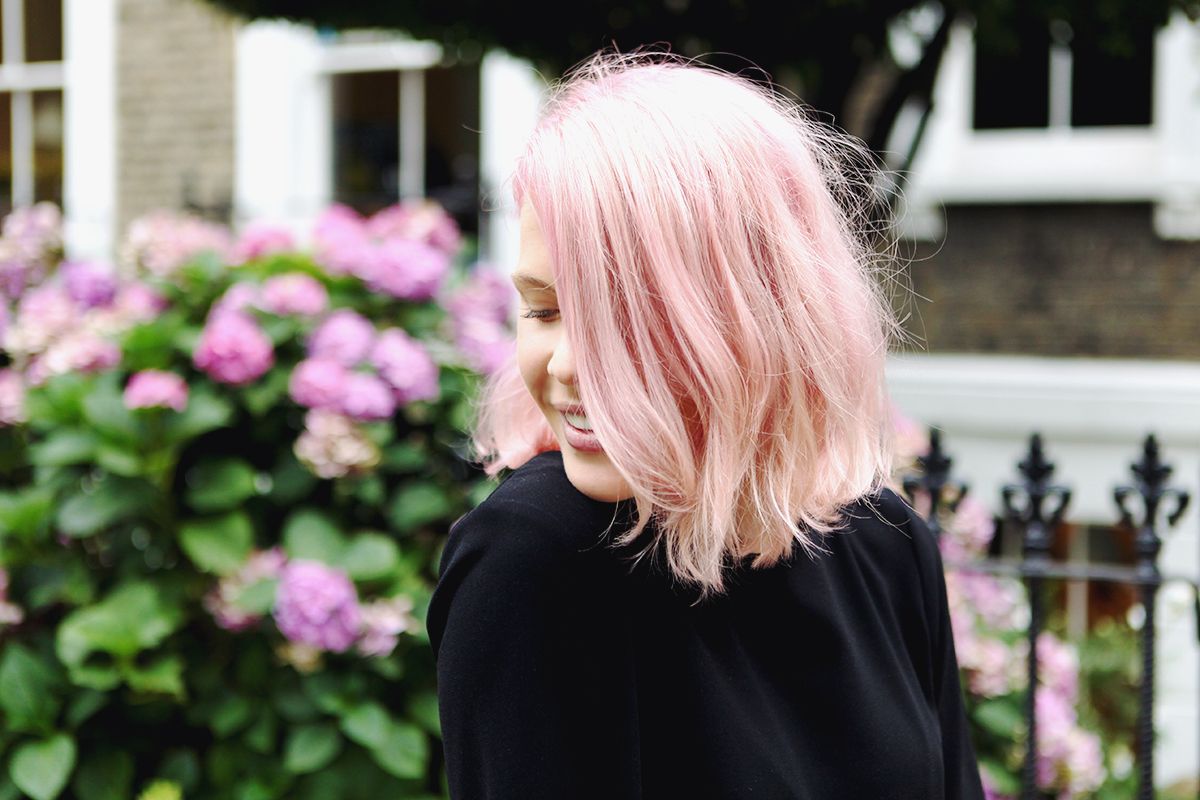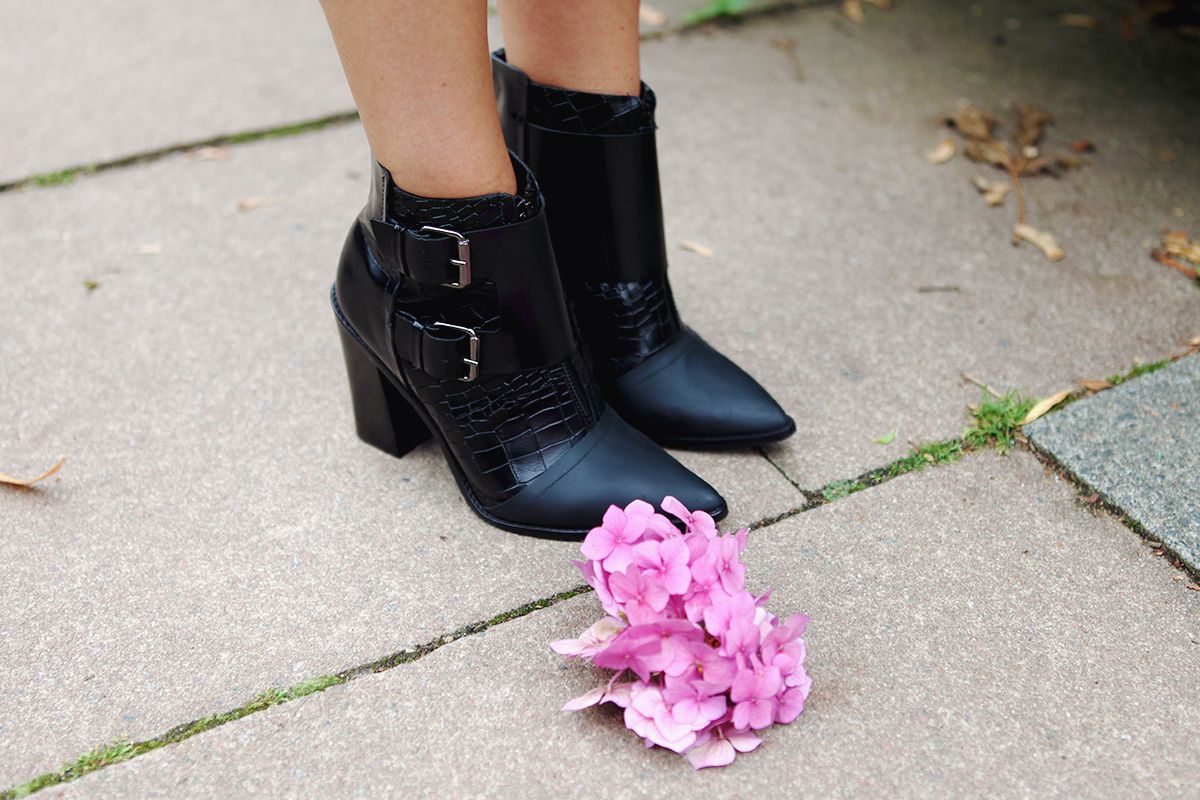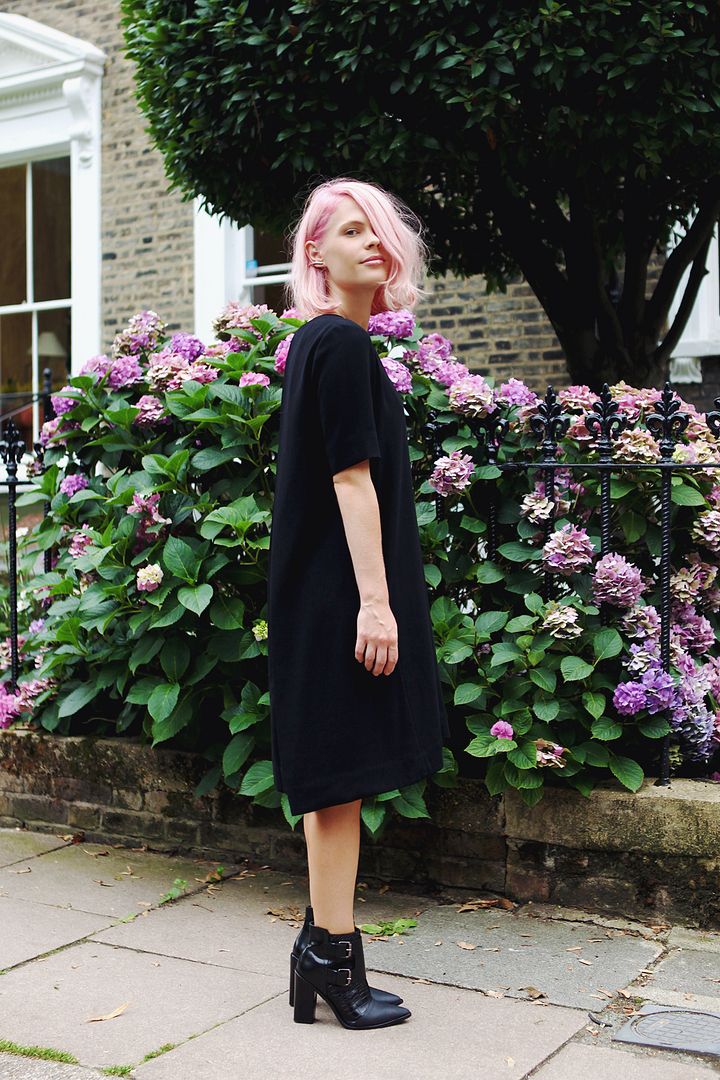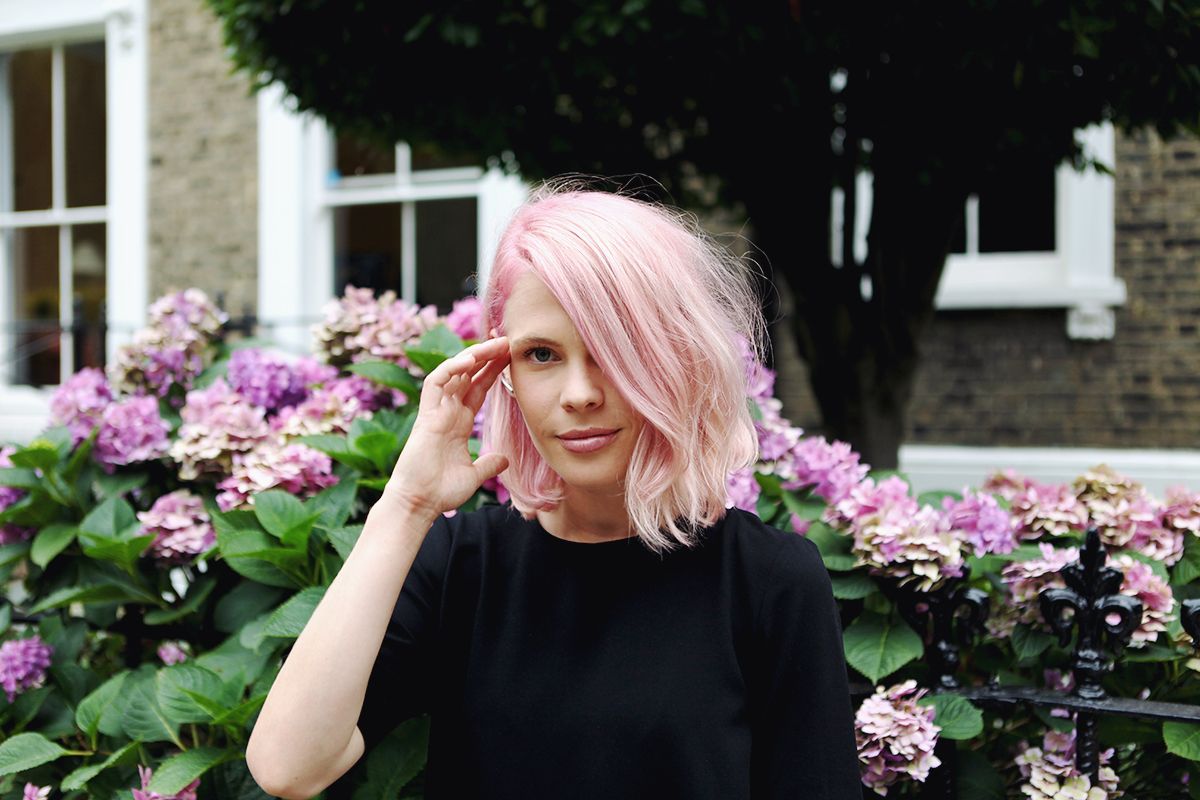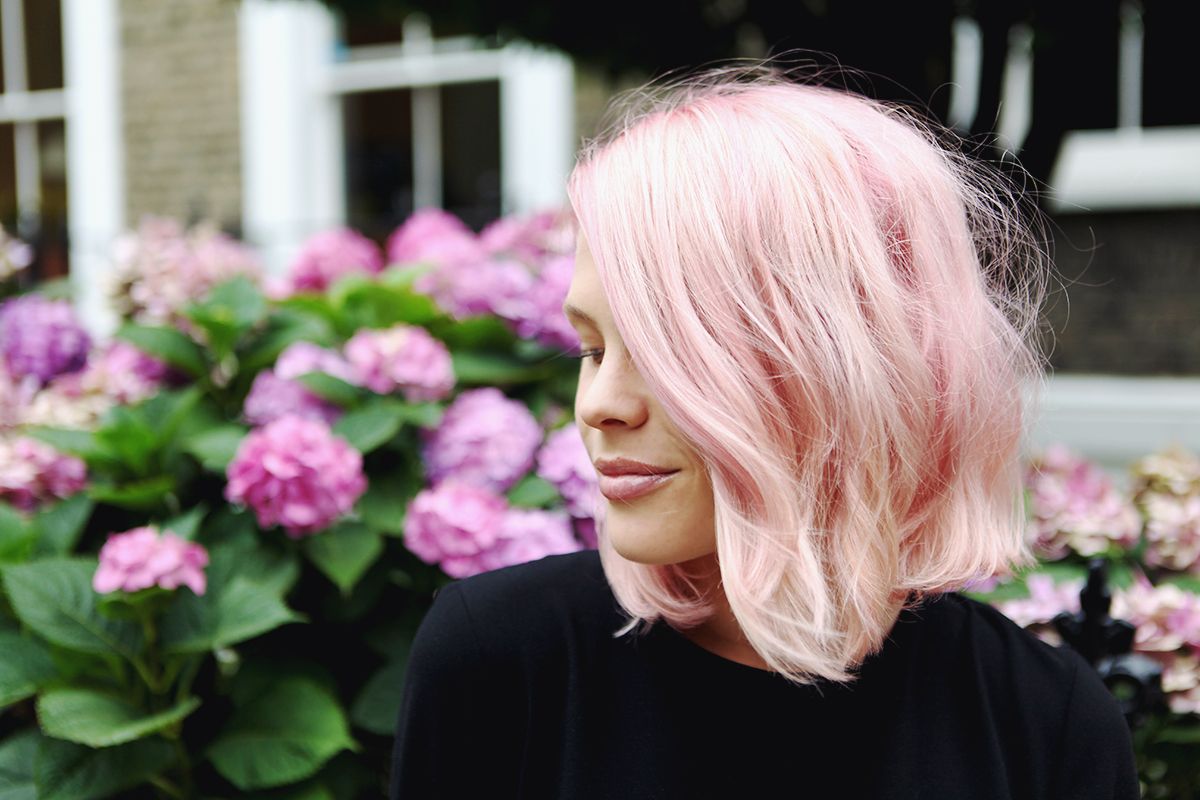 Ryan Storer ear piece, COS dress and Tibi boots
I finally picked up the courage to stray from my life-long commitment to blonde and try something new. Pink hair is something I've always talked about (along with piercing my nose), but it's always been more of a pipe dream than a reality. I'm generally far too stuck in my ways to branch out, but when I met Olivia at Glasshouse Salon a couple weeks back, I was quickly swayed by her incredible eye for subtle colours, and the delicacy of the organic range she uses.
So last week, my ashy locks were transformed into a creamy, violet-pink which I can't help but love. The colour is only a semi-permanent, so it's more of a pink-fling than a longterm commitment. Plus given my predominantly black wardrobe, things don't feel to girly at all. Just a bit of fun.