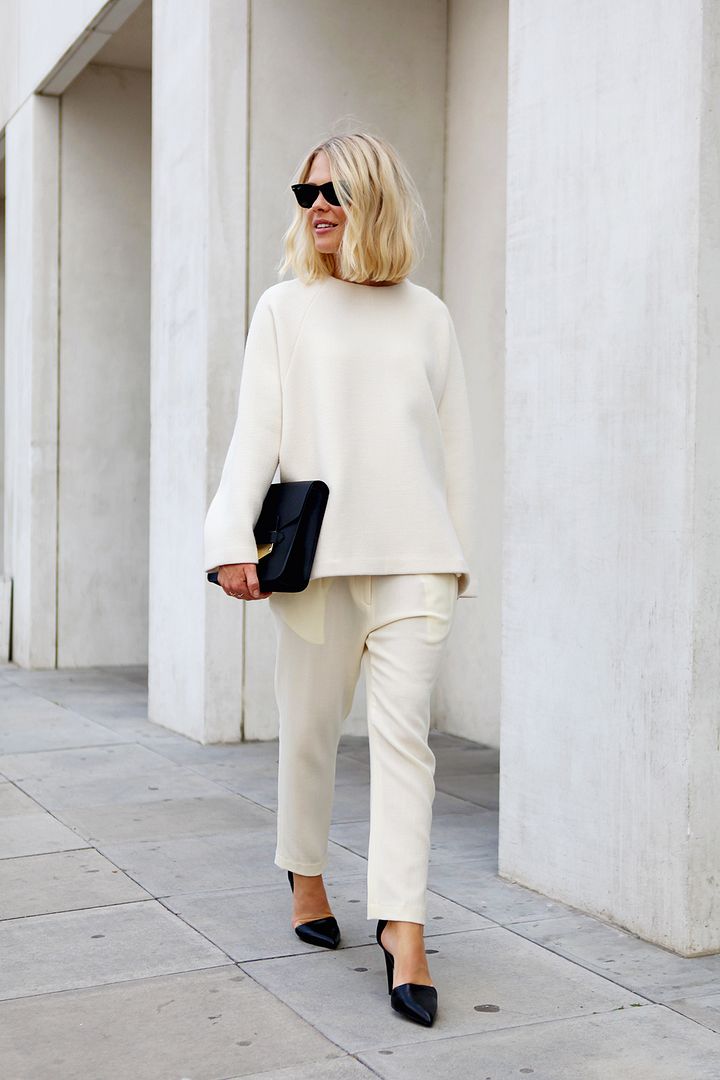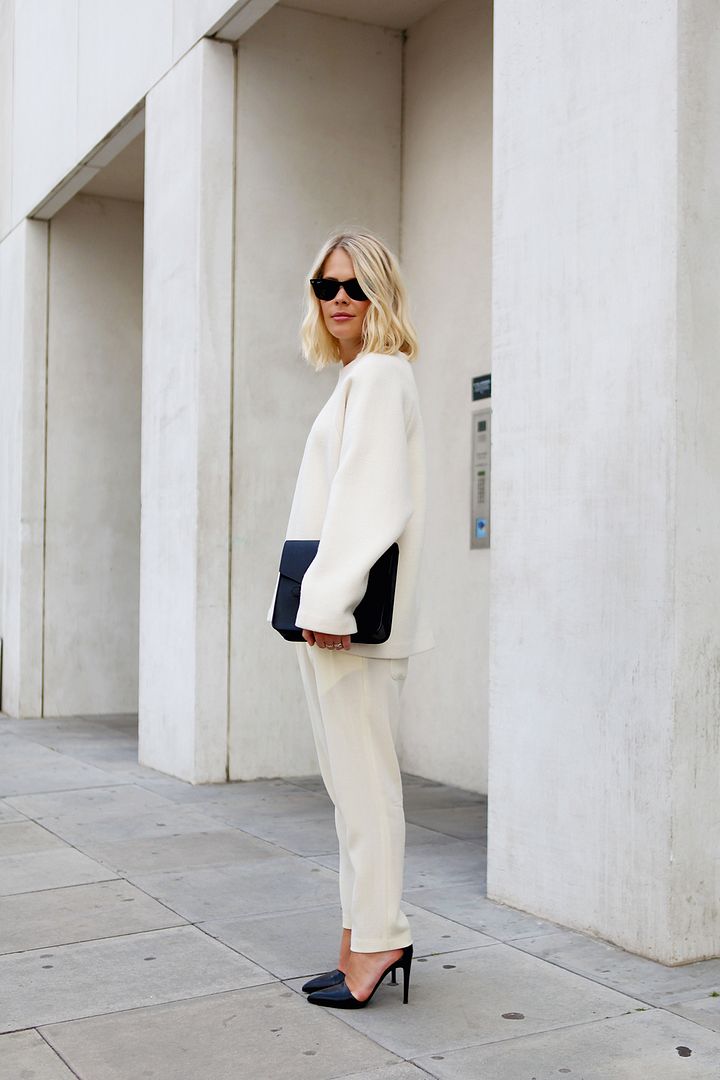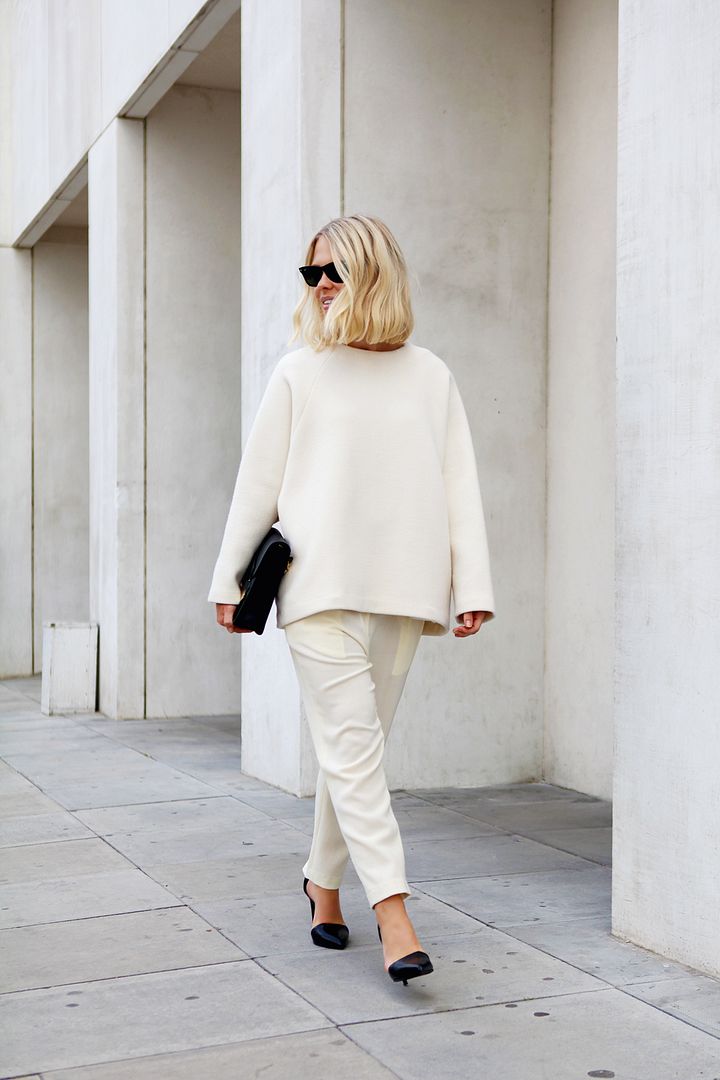 Ray-Ban Wayfarers, Studio Nicholson textured wool jumper and curved hem trousers, Sophie Hulme clutch and Tibi heels
Stepping back in time when my hair was longer and without it's pinkish hue. I've made no secret about my newfound love for London designer Studio Nicholson, and she just keeps delivering the goods! I love the subtle yet fresh look of cream on cream; not quite as stark as all-white, but just as chic.
I've decided this cream combination is pretty much all I want to be wearing this winter – the only effort required is keeping them clean!