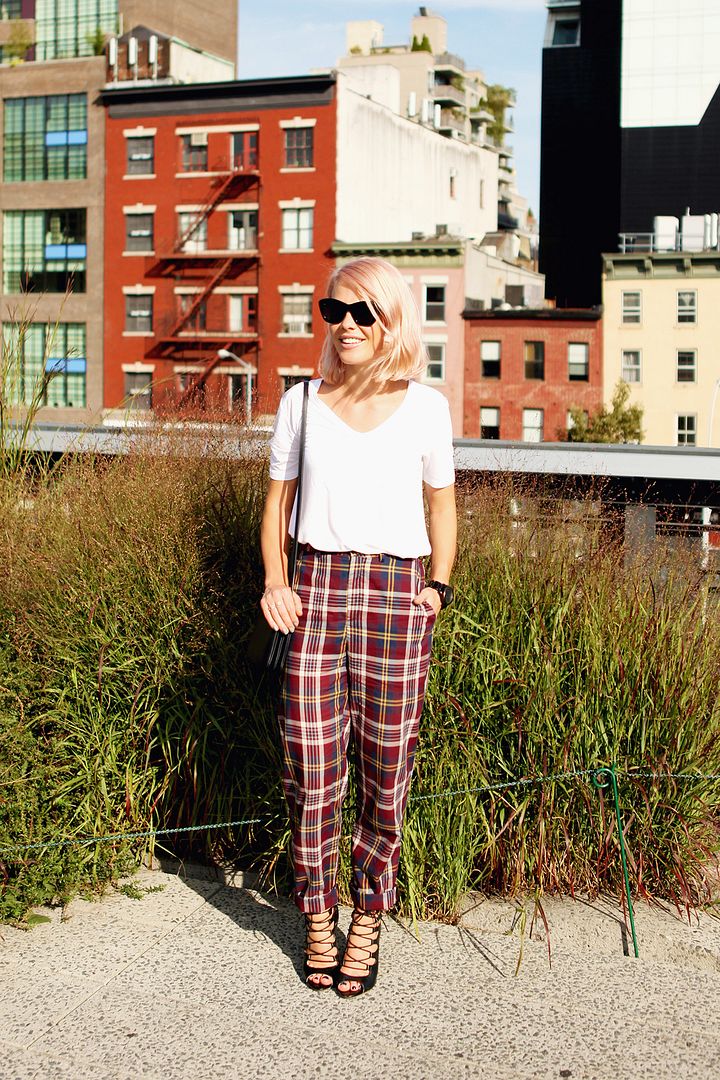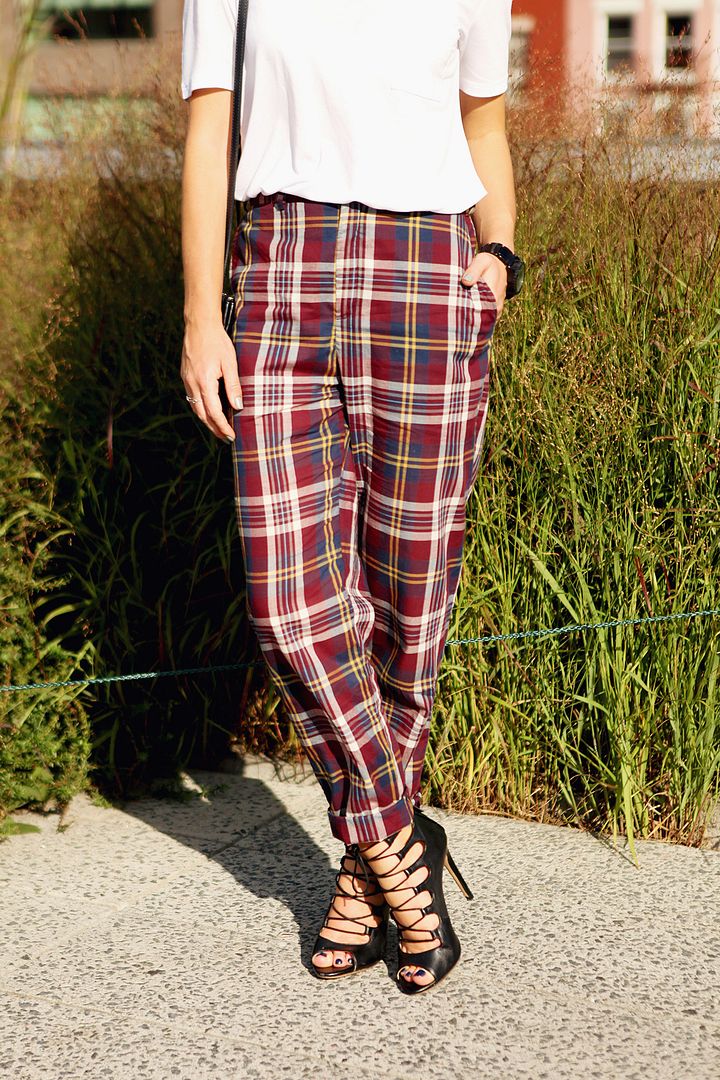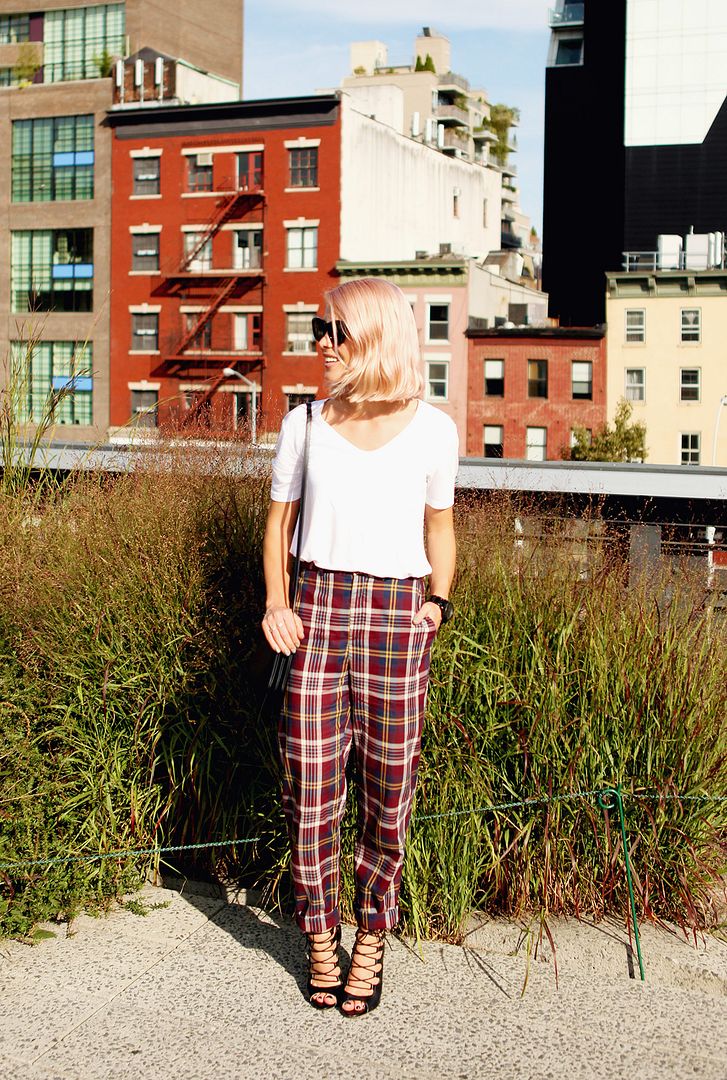 T by Alexander Want t-shirt, Thursday Sunday plaid trousers (similar here), Zara heels (similar here) and Celine trio pouchette (alternative here)
Indulging in a little tourist activity with my NYC partner in crime Lia-Belle up on the High Line after a busy day of shooting and shows. Truth be told there was a lot of indulging in New York – brunches, dinners, cabs, nights out, Sephora visits and cocktails – ten amazing days to say the least.
And speaking of amazing, these plaid trousers by Melbourne-based label Thursday Sunday have pretty much answered all of my tartan-related dreams. A relaxed cut in just the right shade of burgundy; too perfect for words.