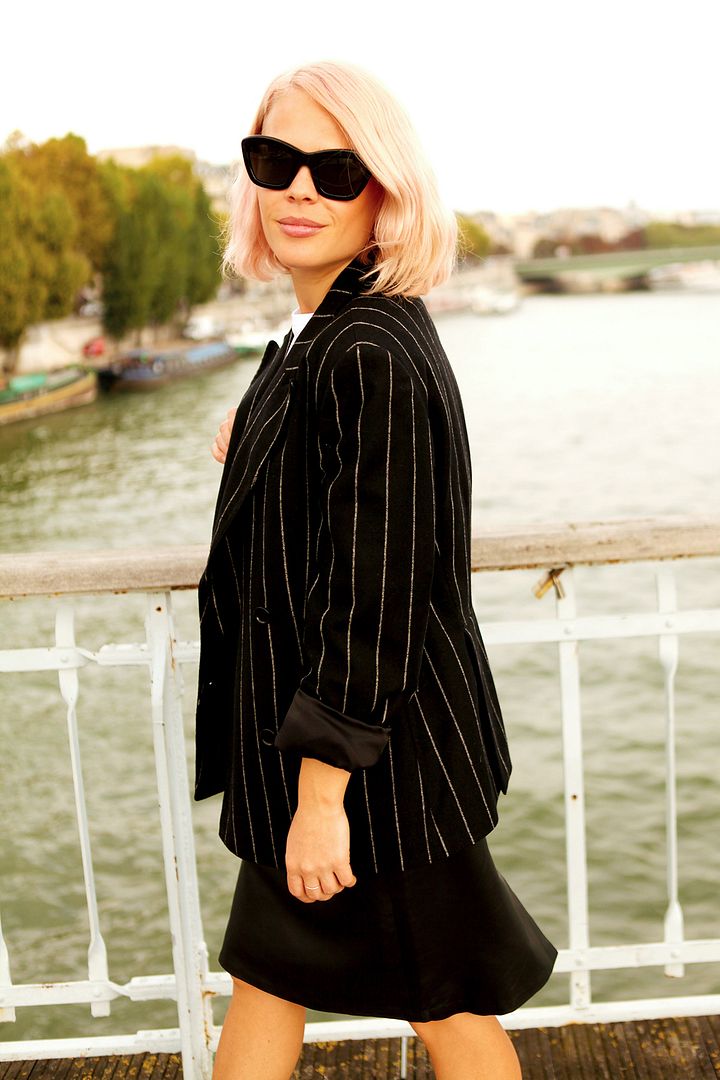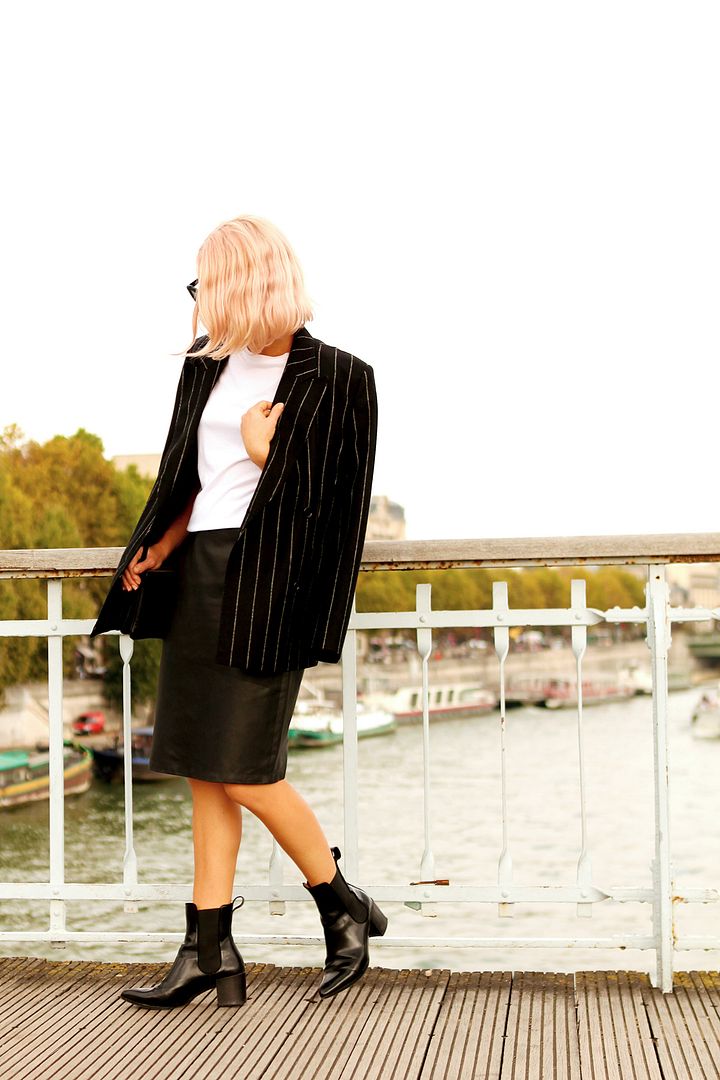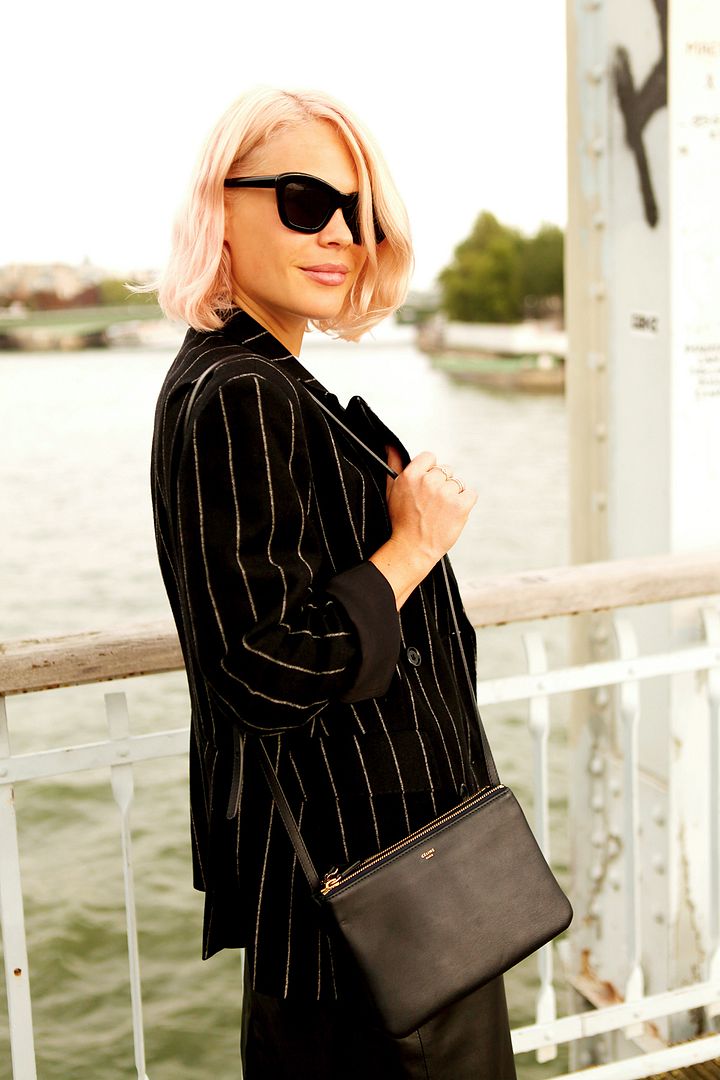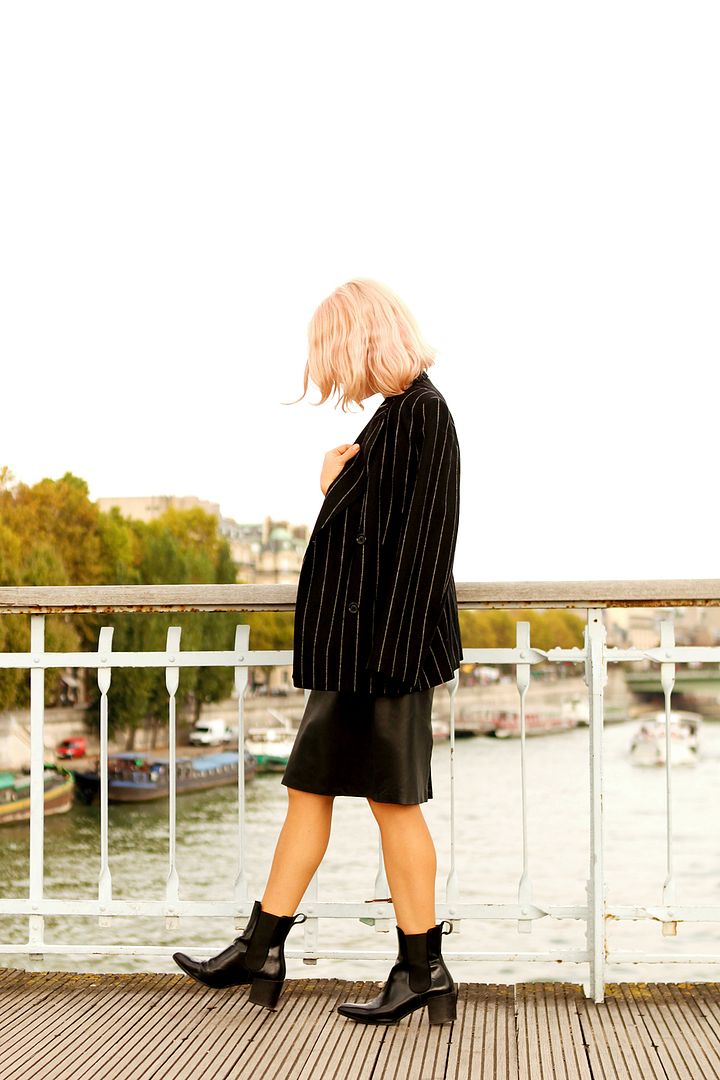 Nick Campbell sunglasses, Vintage wool pinstripe blazer (similar pinstripe jacket here and here ), COS tee, vintage leather skirt (similar leather pencil skirt here), Celine Trio bag and Acne boots (high-street version here)
Despite the peachy hair and patent boots, I can't help but feel just a little business in this pinstripe blazer. I picked up this jacket and leather skirt at one of the many incredible vintage stores in Paris. Unlike most vintage shopping these days (with their racks of identical ripped denim shorts and re-fashioned printed shirts), Paris is always full of delicious surprises.
Natascha and I took these shots on our way home one afternoon and a lazy lunch at Palais de Toyko. The weather during PFW was pretty damn near perfect, and I have to say it made me love the city just that much more. I'm thinking a move there may be on the cards next year – provided I brush up on my nonexistent French!