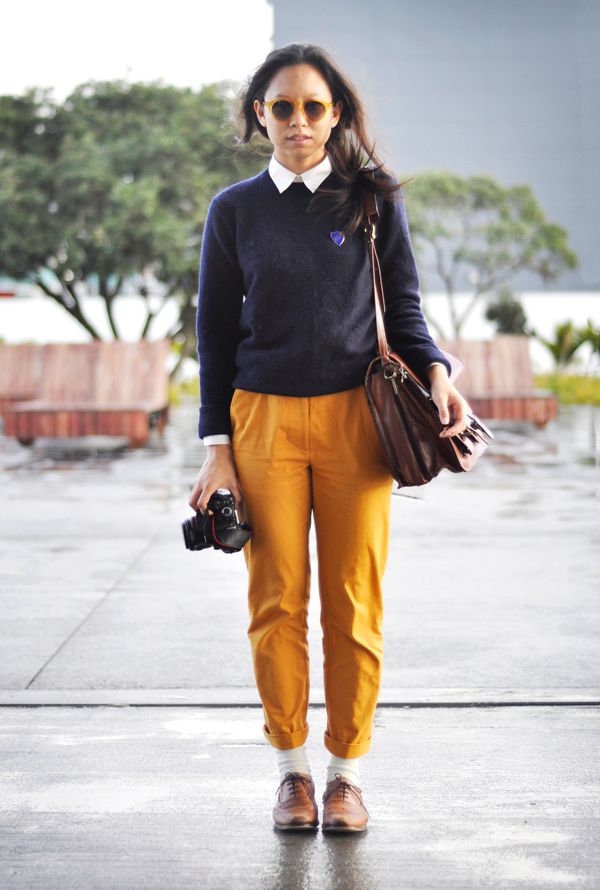 Girls dressing like boys is one of my all time favourite styles, and Katherine nails it to perfection. Meet the talented individual behind
Katherine Is Awesome
(apparently she didn't purchase that domain name but decided to roll with it anyway). She's part of the kiwi contingent of bloggers, although one that I haven't been hugely familiar with until recently. Her blogging efforts at NZFW were next level – posting up to thirteen times in one day. I have a great appreciation for bloggers who actually utilize the online medium to post timely information. Because around here, news gets old fast.
Speaking of blogs, my right hand woman Sarah has recently joined the blogging world which I suggest you check out
here
. She documented street style at NZFW for We The People, and I couldn't have done a better job myself. Sarah, you're the best!