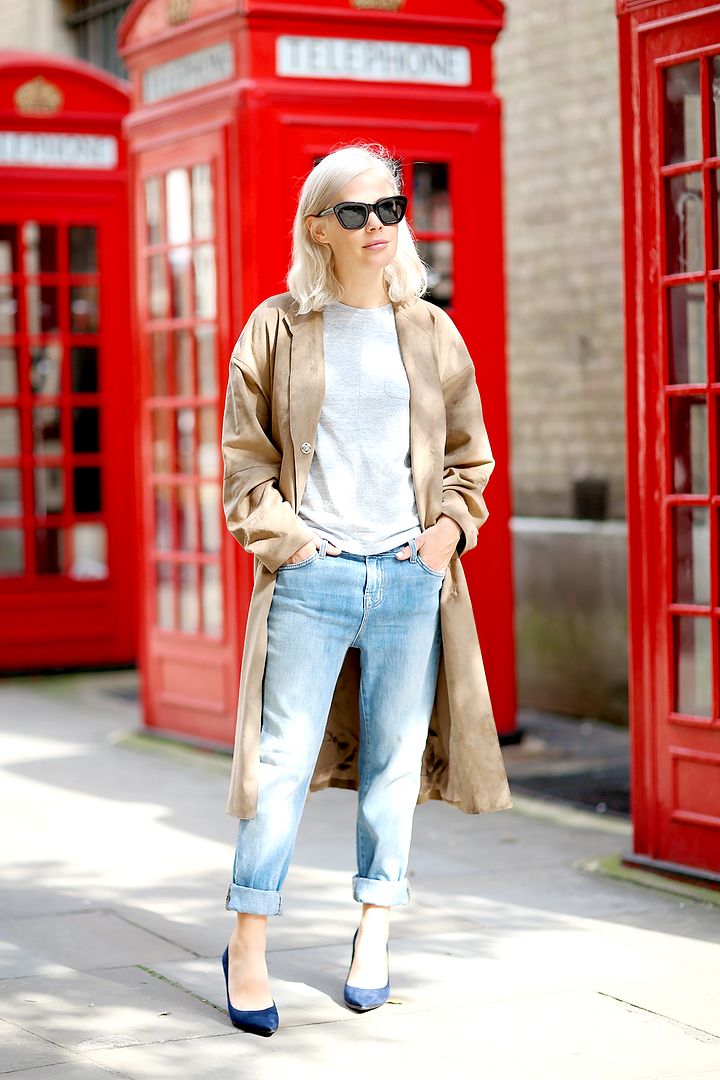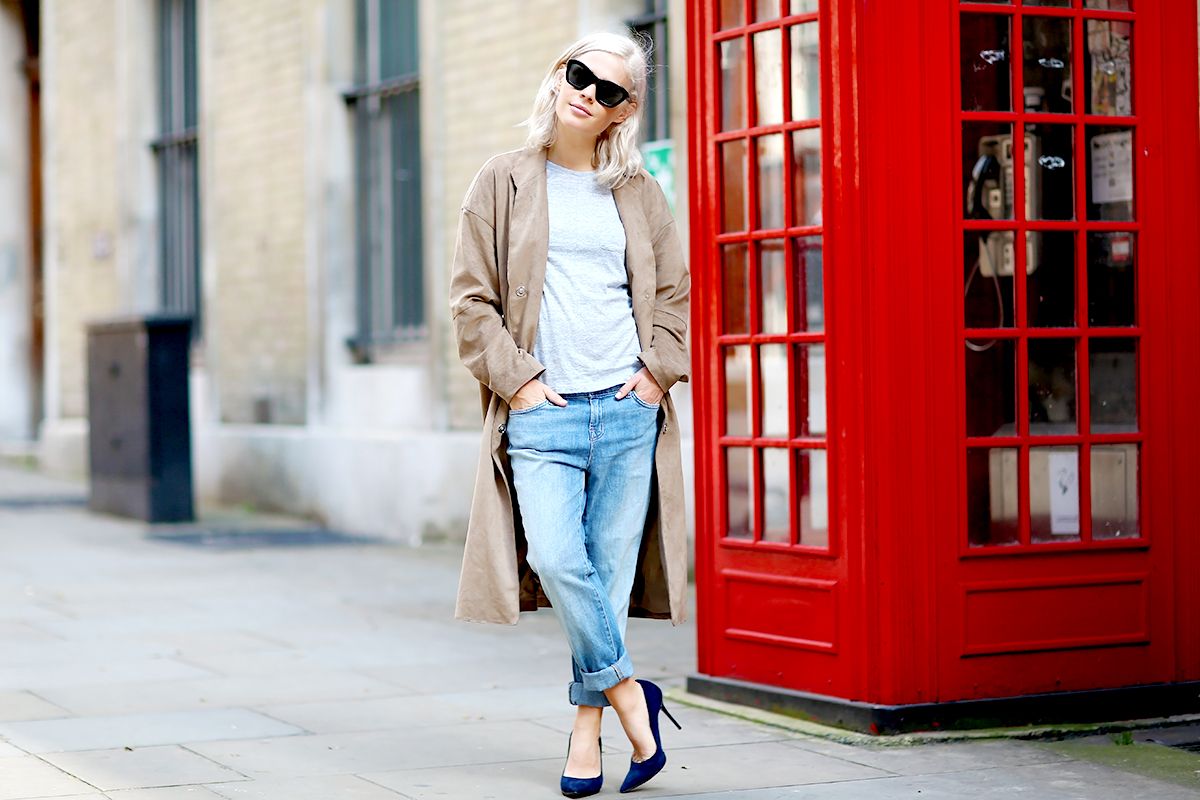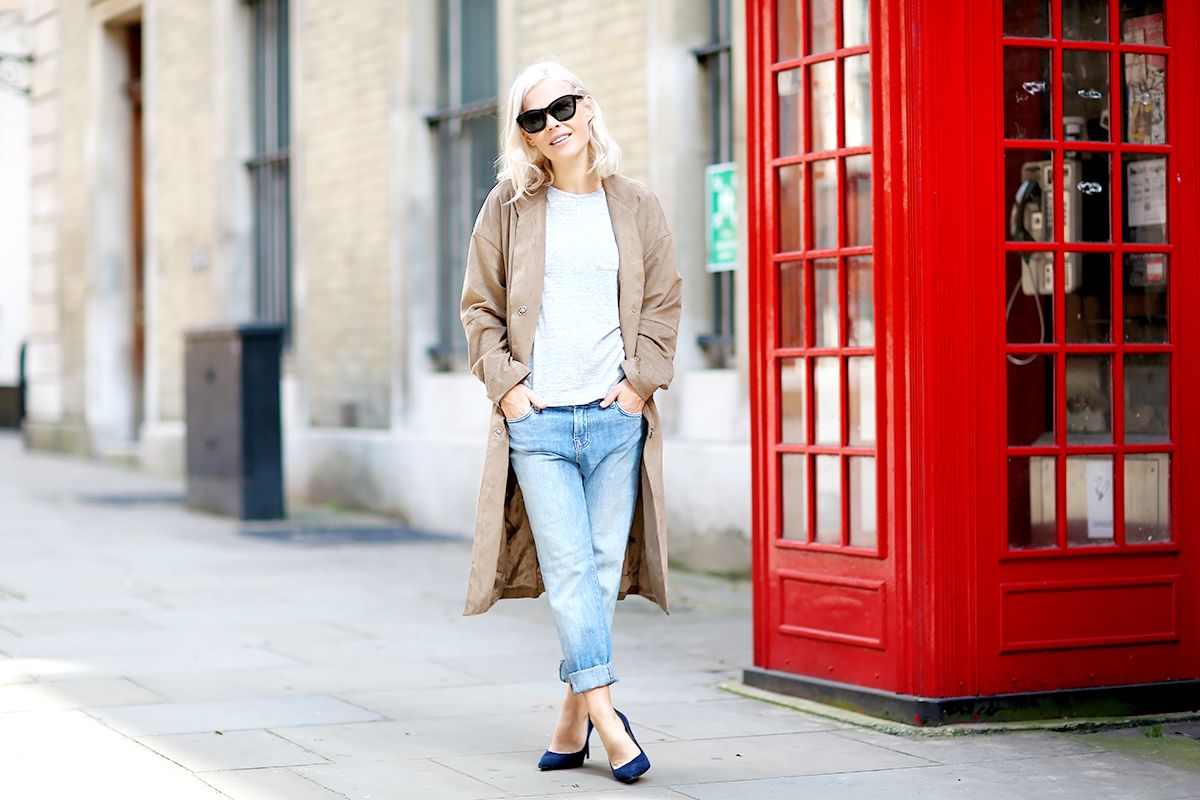 Nick Campbell sunglasses, J Brand tee, Filippa K suede coat, J Brand 'Jake' jeans and Jimmy Choo suede pumps
When it comes to everyday style – the sort of thing I pull on for lunch with friends, a quick meeting or drinks with my other half – it's all about being comfortable and relaxed. I like the idea of dressing down, as slouchy as can be, while still walking out the door in beautifully made pieces.
Think your most-loved denim, super simple pumps or the softest oversized tee. It's relaxed, but underneath not actually that basic at all… Which is why I've joined forces with J Brand to get some serious mileage out of these Jake boyfriend jeans. In a word (or two); slouchy perfection.