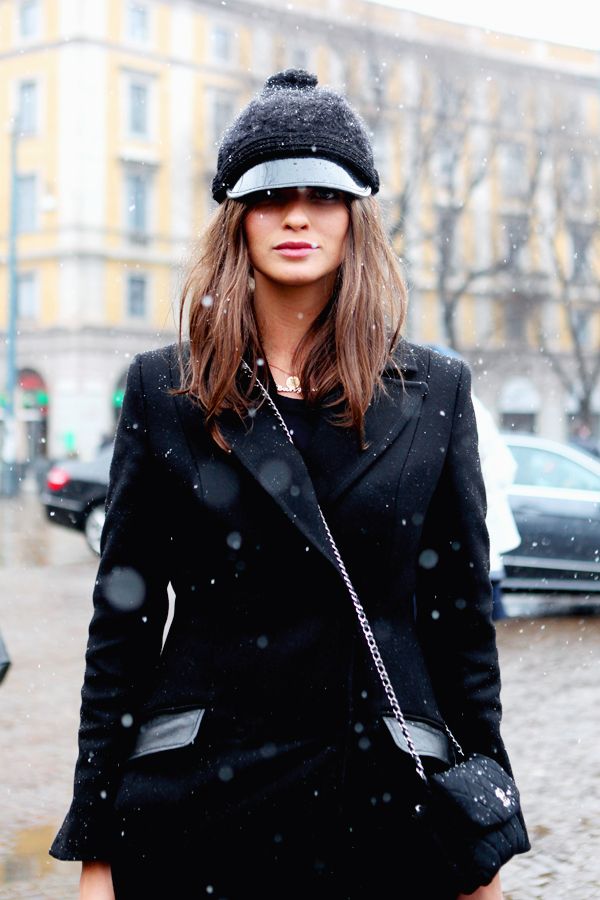 Get Columbine's look:
Black hat
,
Maison Martin Margeila black coat
 (similar)
and
Chanel bag
Now that's some snow! These shots seem borderline inappropriate given the beautiful London weather today, but what can you do.
This is pretty much how I remember Milan; cold and wet with snowflakes forever in the way. I tend to measure the cities I visit by its weather, but since I plan to go back to Milan again this year, I'm trying to hold off judgement.
However if I was to be stuck in perpetual snow, this is how I would hope to be dressed. Plenty of black, a slick hat to protect the face, a small bag which can handle the rain, and one calf-skimming coat. Although I suspect only Columbine could look this cool in the snow.