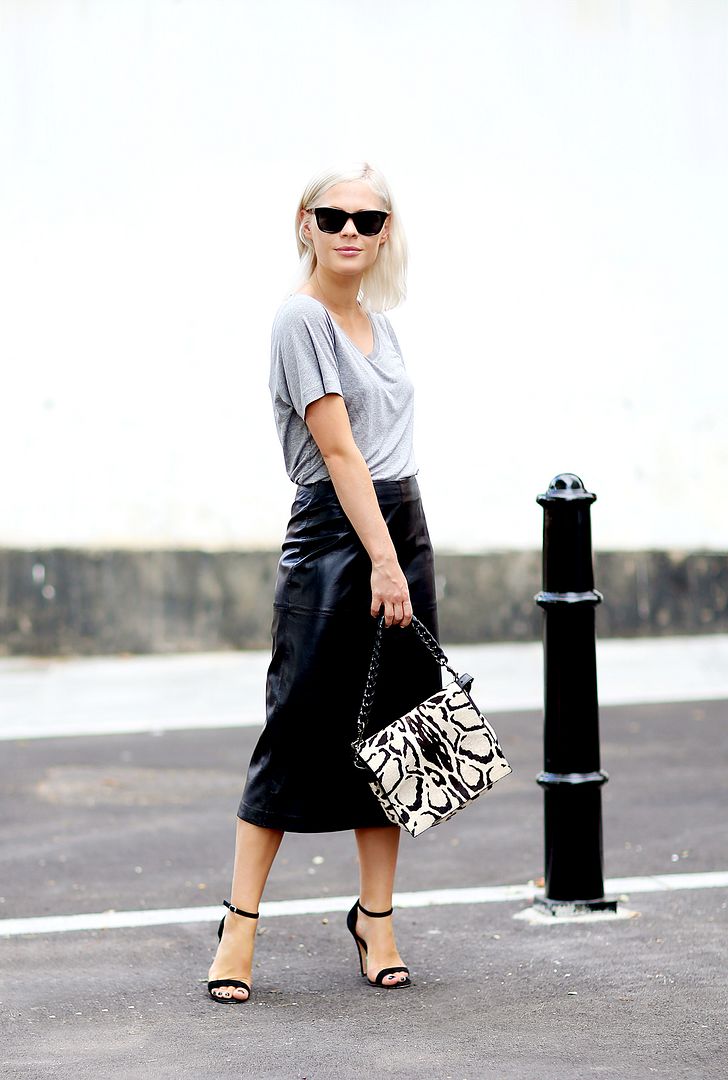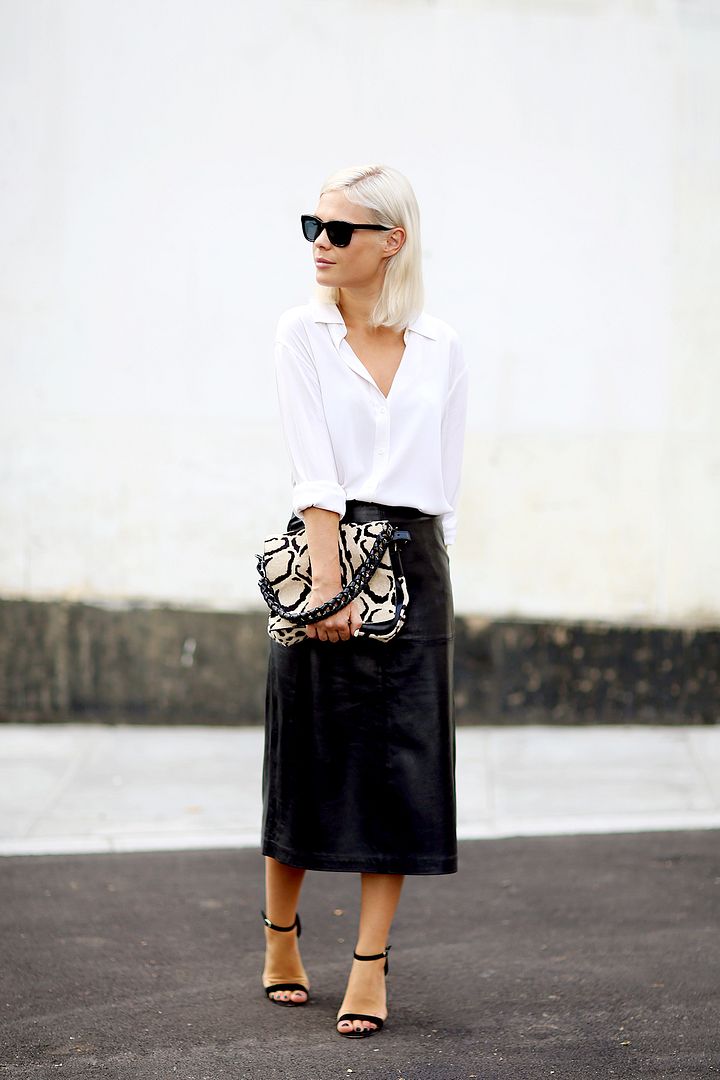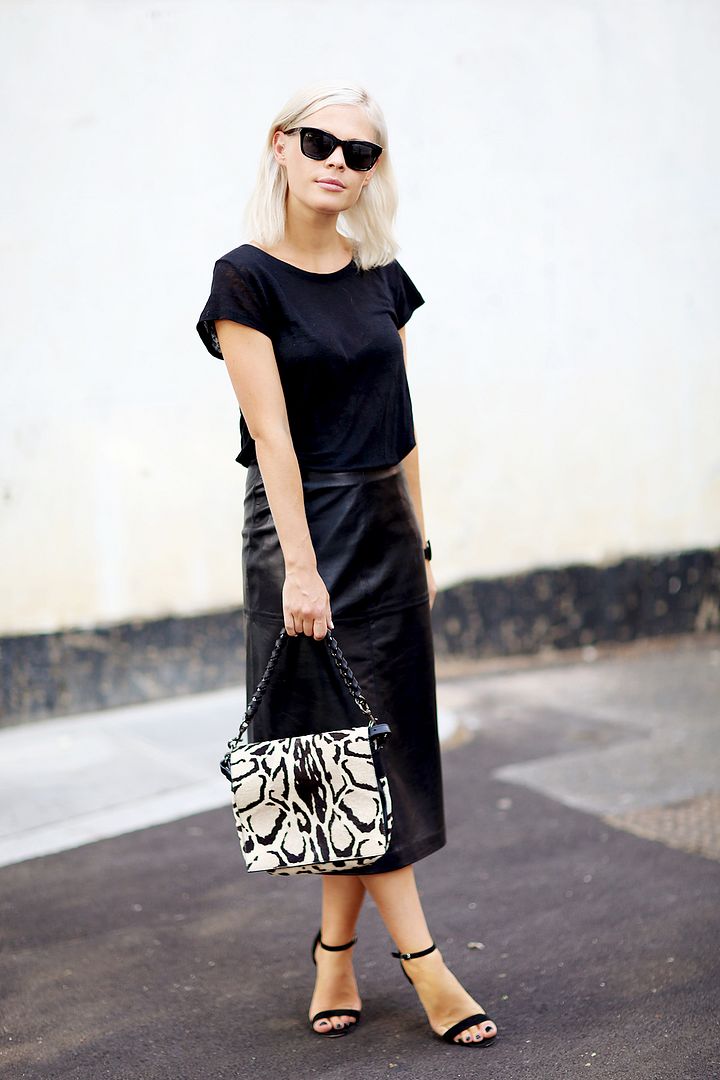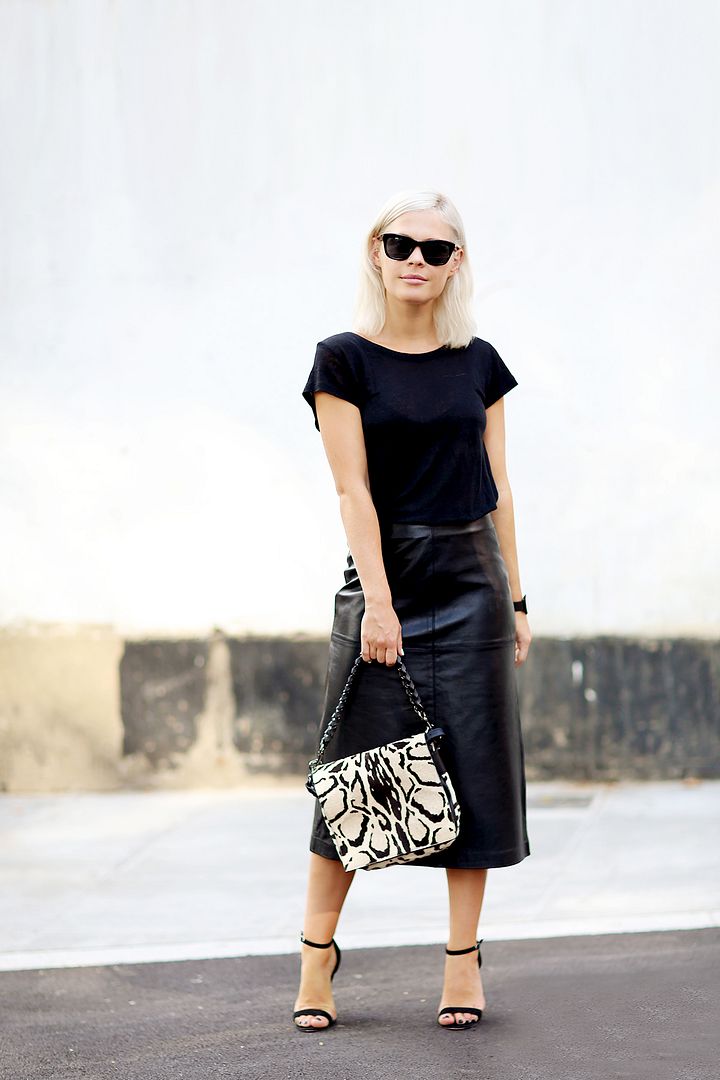 Nick Campbell sunglasses, Wishbone leather skirt, Elena Ghisellini leopard bag and RMK sandals worn with Wishbone grey tee, Vaughan silk shirt and A.P.C linen tee
Every girl needs a few key staples in her wardrobe. Pieces which can be paired with pretty much anything and require minimal effort when getting dressed in the morning. Enter; this classic leather skirt from Wishbone. Sleek, timeless and effortlessly understated; it's the perfect base for any outfit.
And if you're in London this month, Wishbone have a pop-up store in Knightsbridge until the end of July. If you need to get your wardrobe staples in order, now is the time.
Photos by Frances