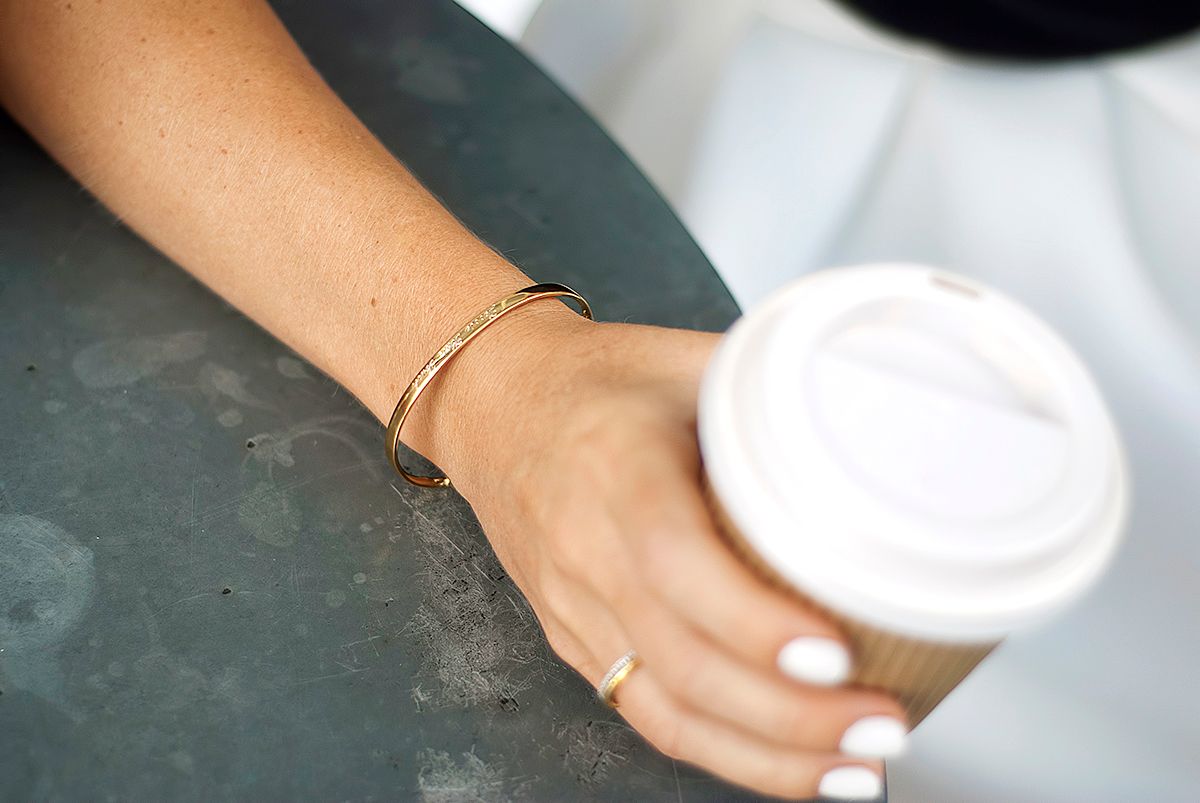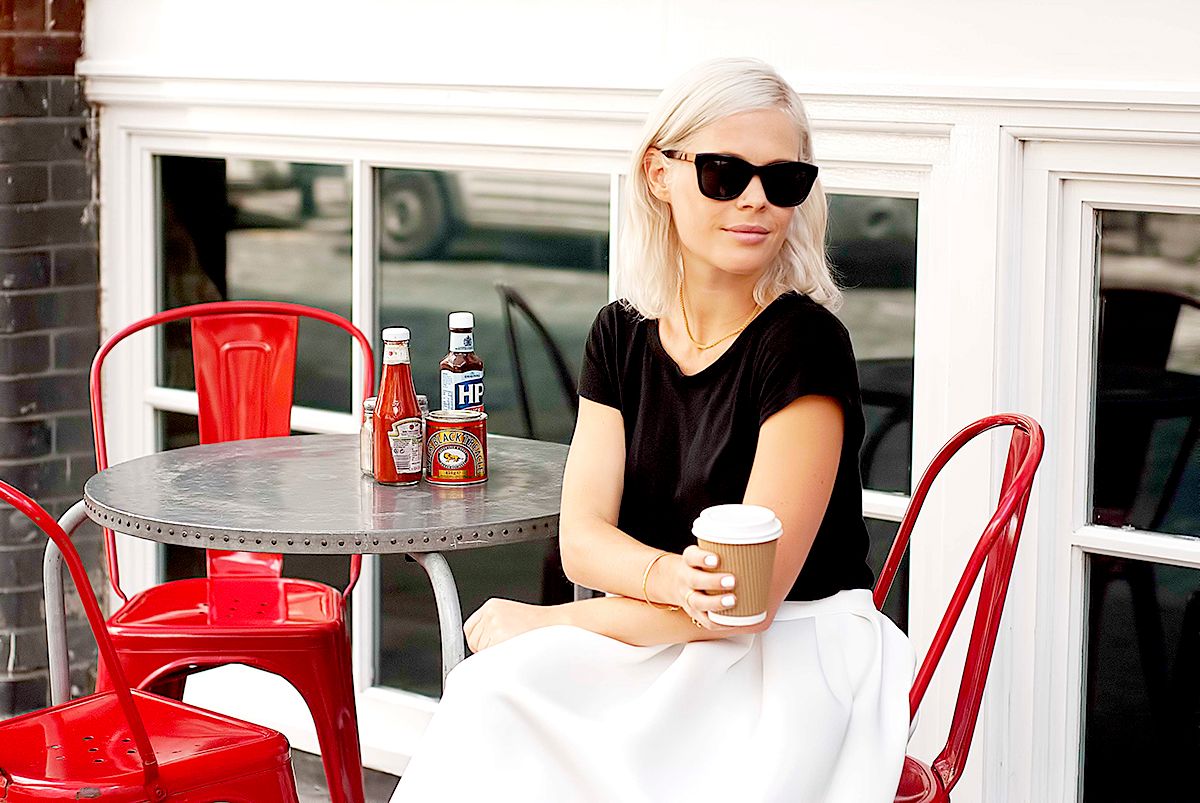 Nick Campbell sunglasses, A.P.C linen tee, Monica Vinader necklace, bracelet and rings and Topshop neoprene midi skirt

I've always had a thing for dainty jewels with minimal embellishments. Over the years I've amassed a small collection of whisper-thin rings and simple bracelets and barely-there necklaces.
Monica Vinader manages to tick all off these boxes (which is no mean-feat; I'm more than a little selective when it comes to jewellery). So I've joined forces, along with 4 other London based bloggers so celebrate the new Jewel Co-ordinates campaign. Fuss-free, beautifully made jewels with the extra special touch of being able to inscribe whatever you wish. Just my kind of bling.