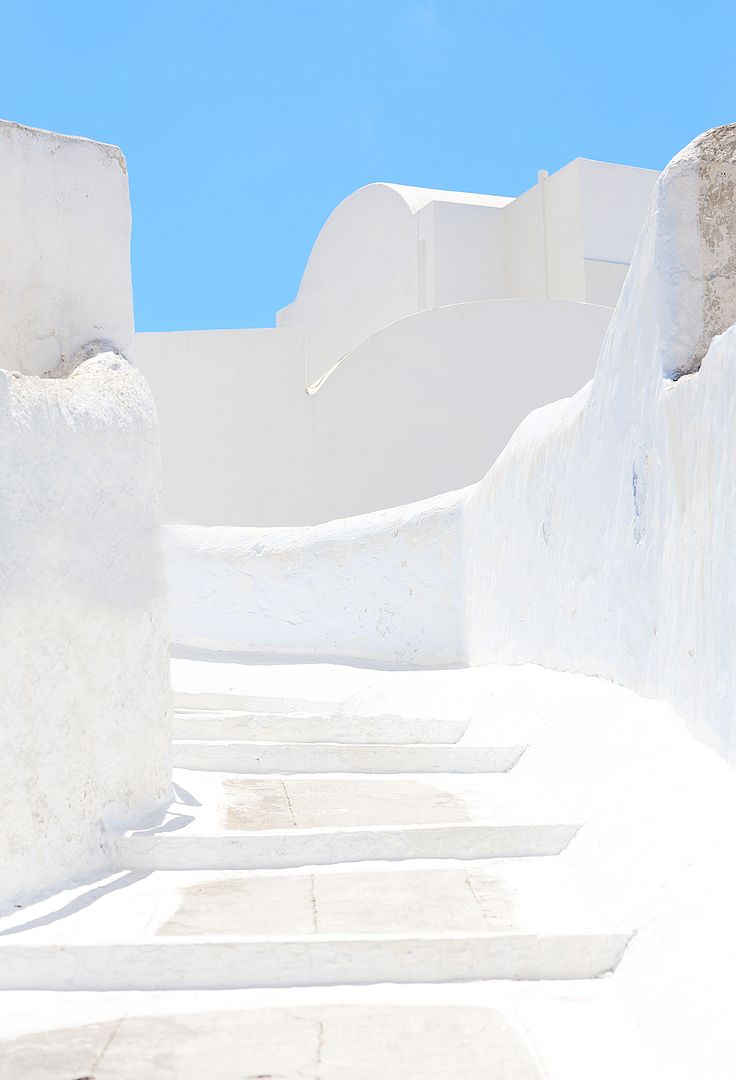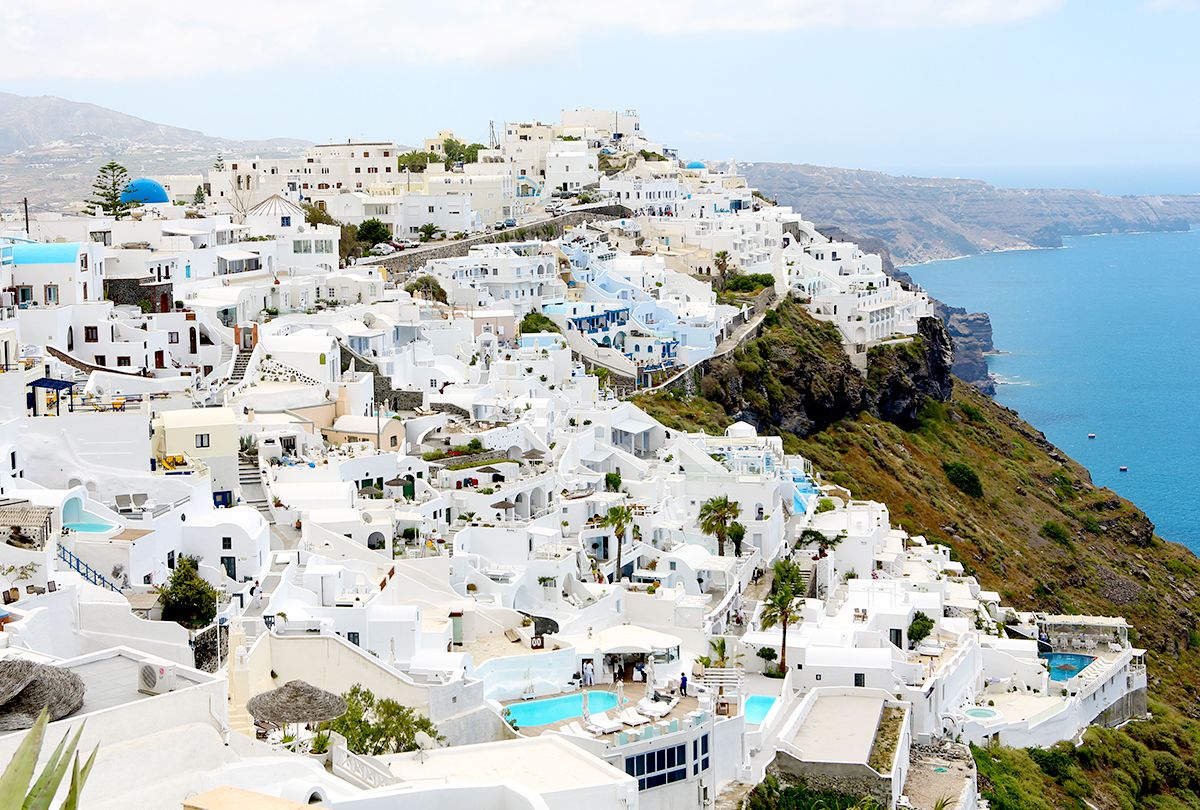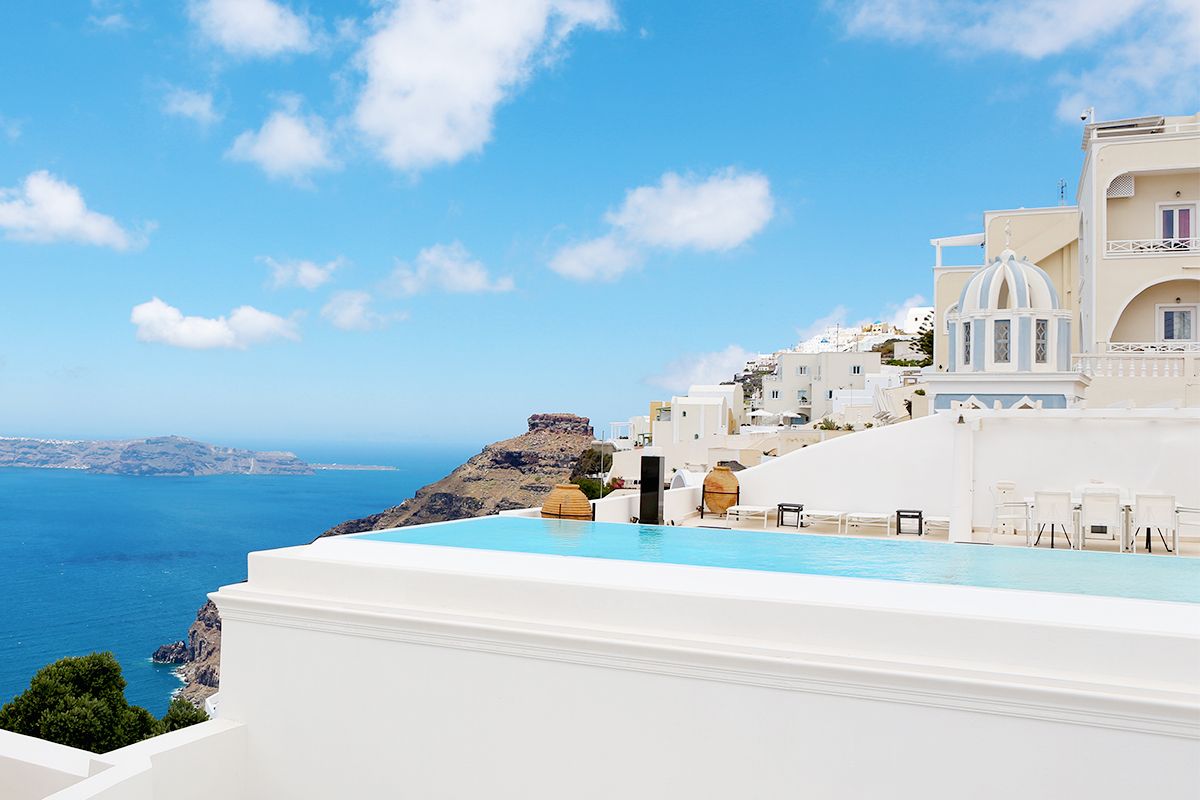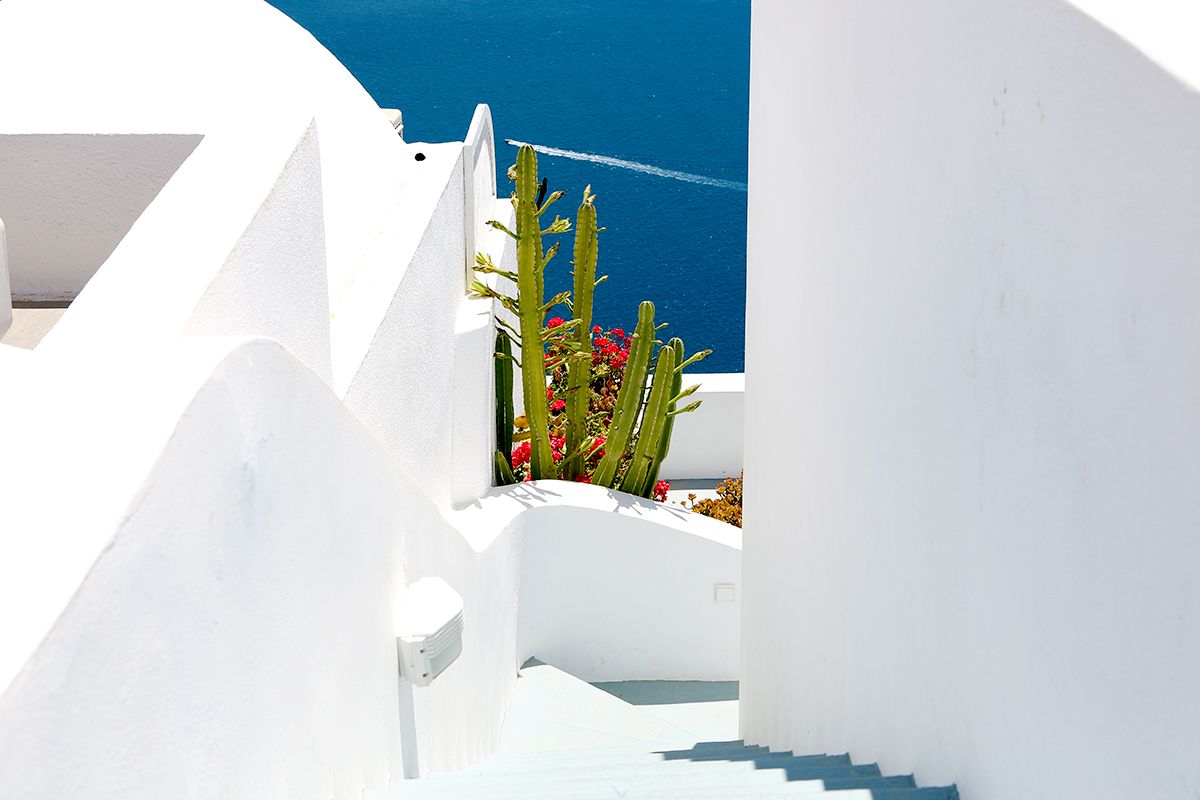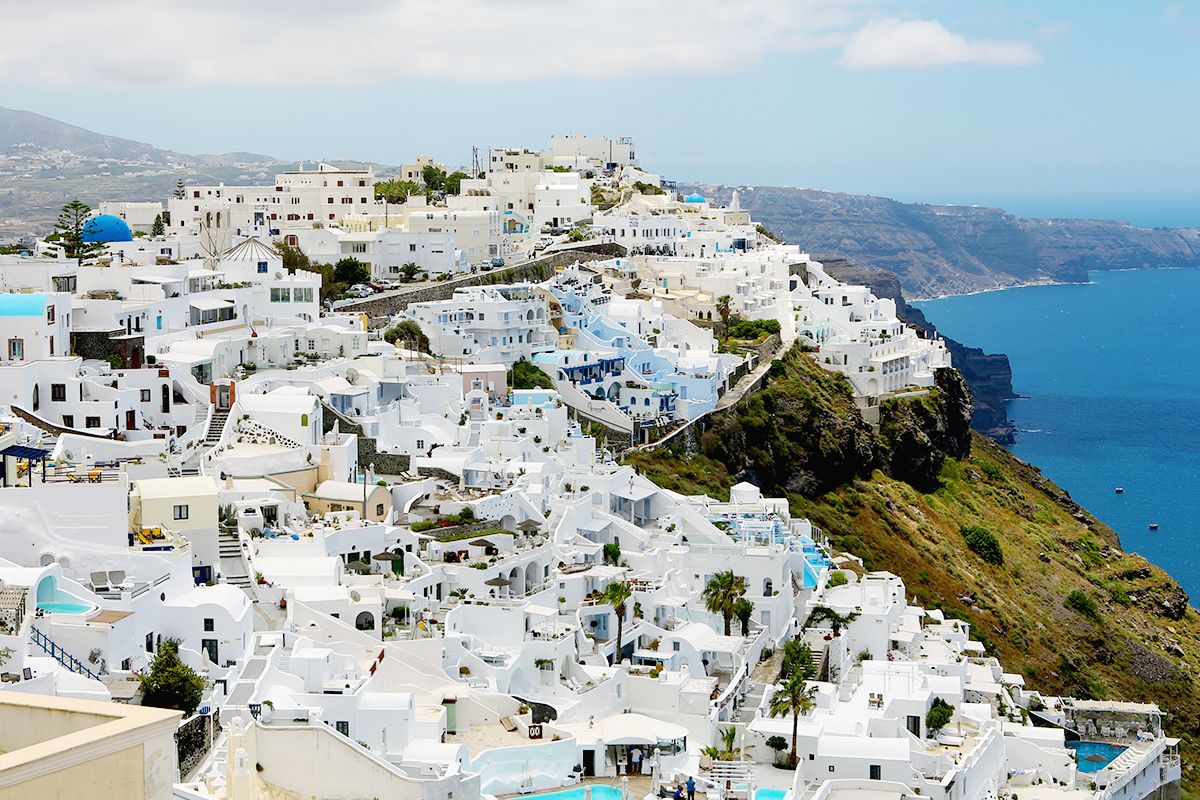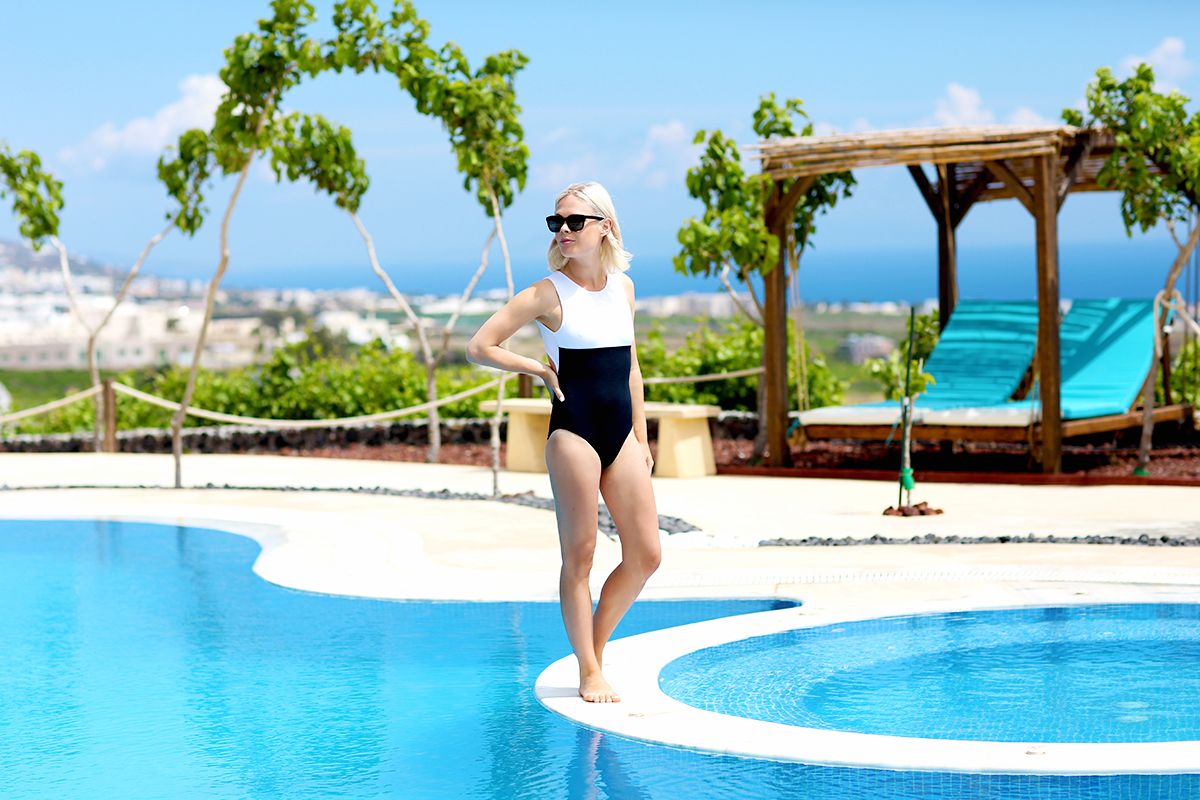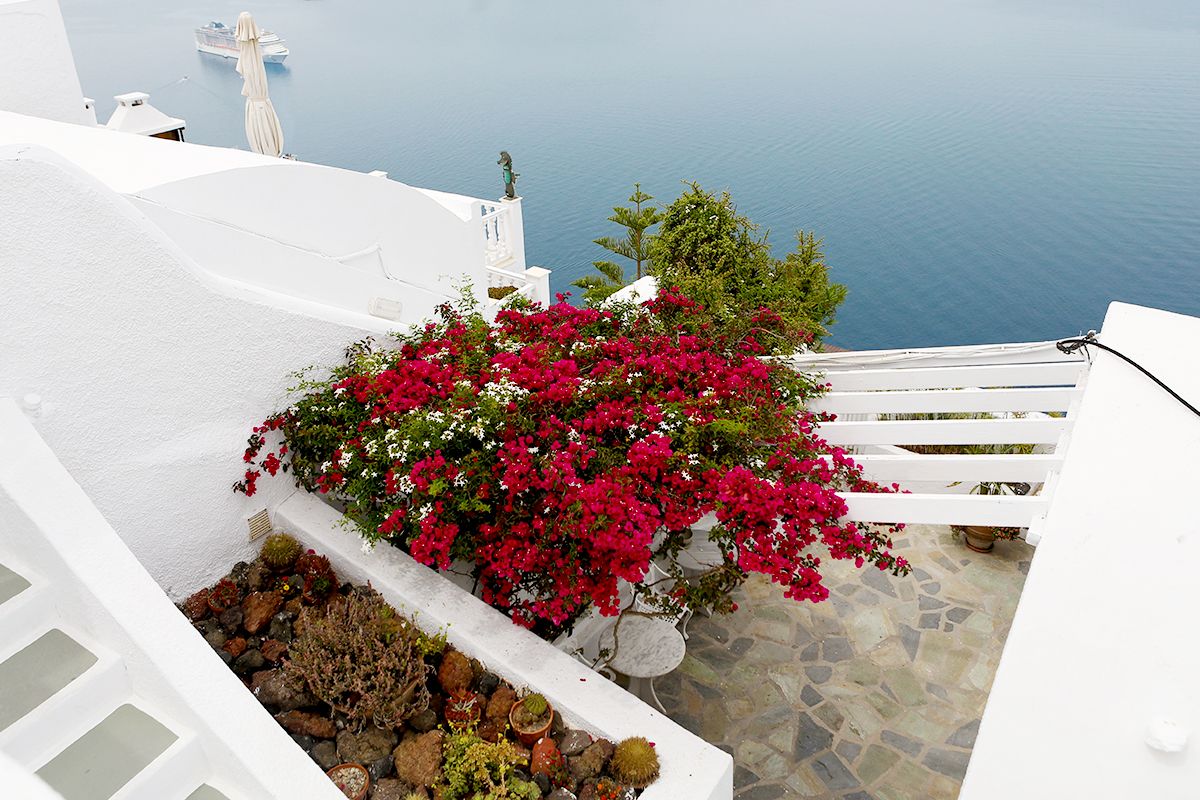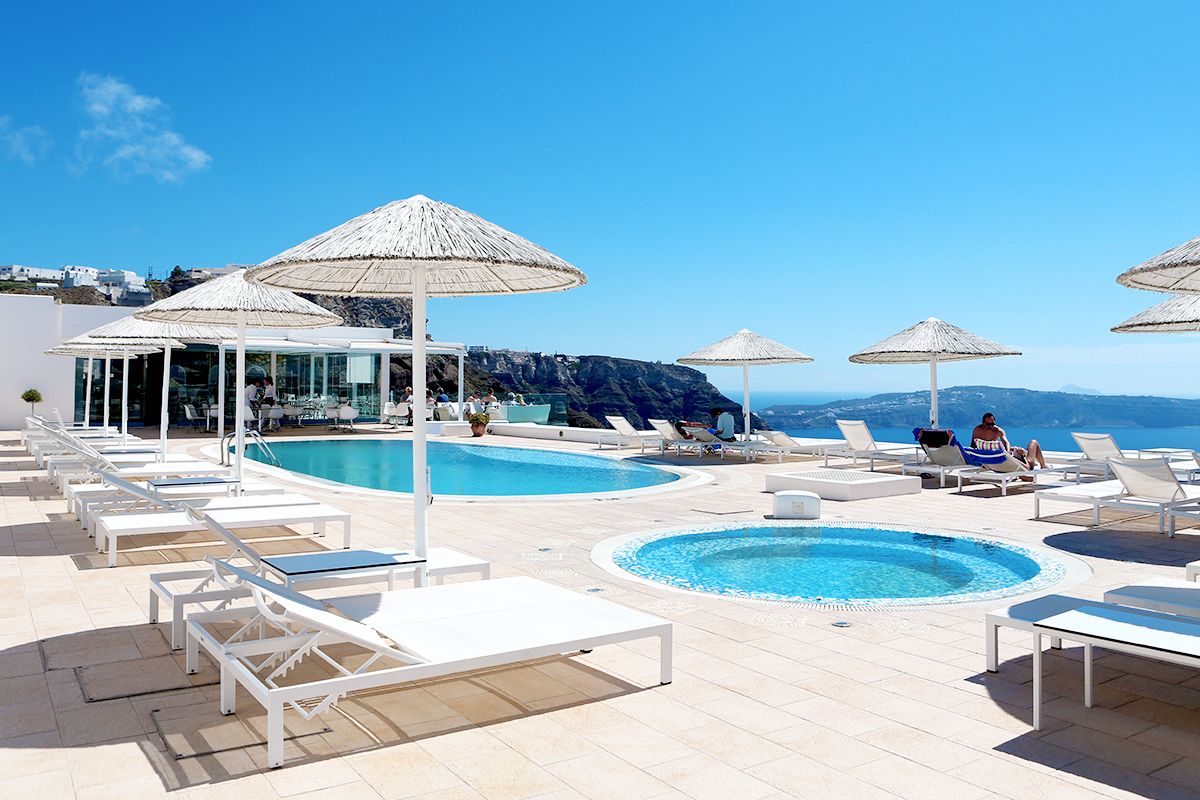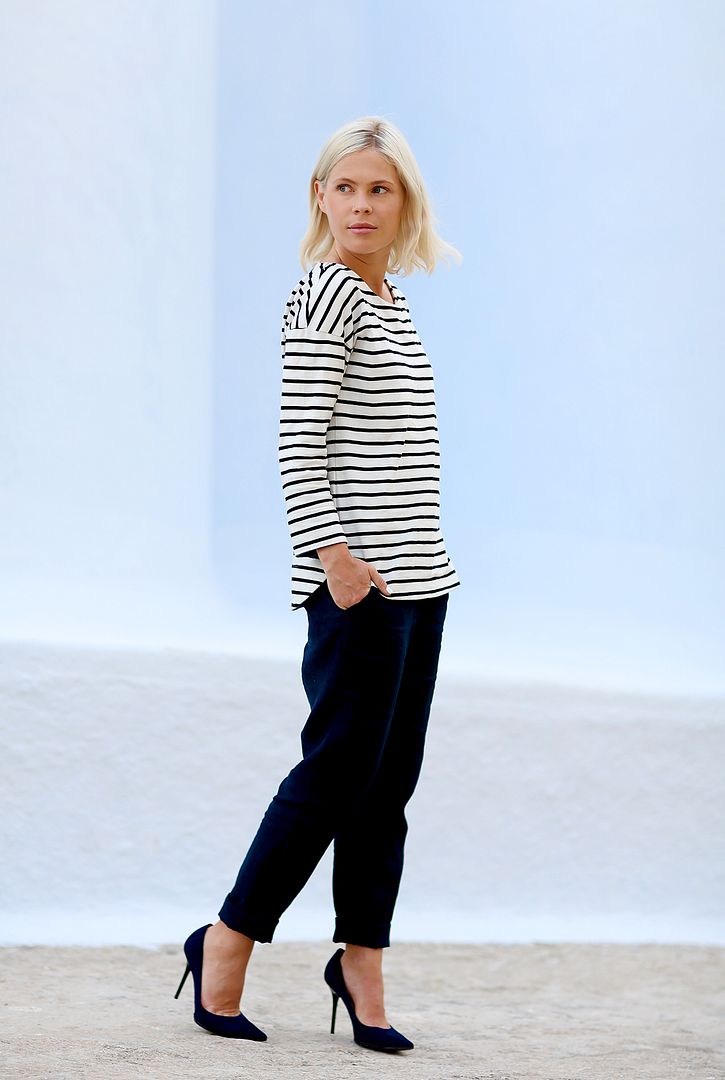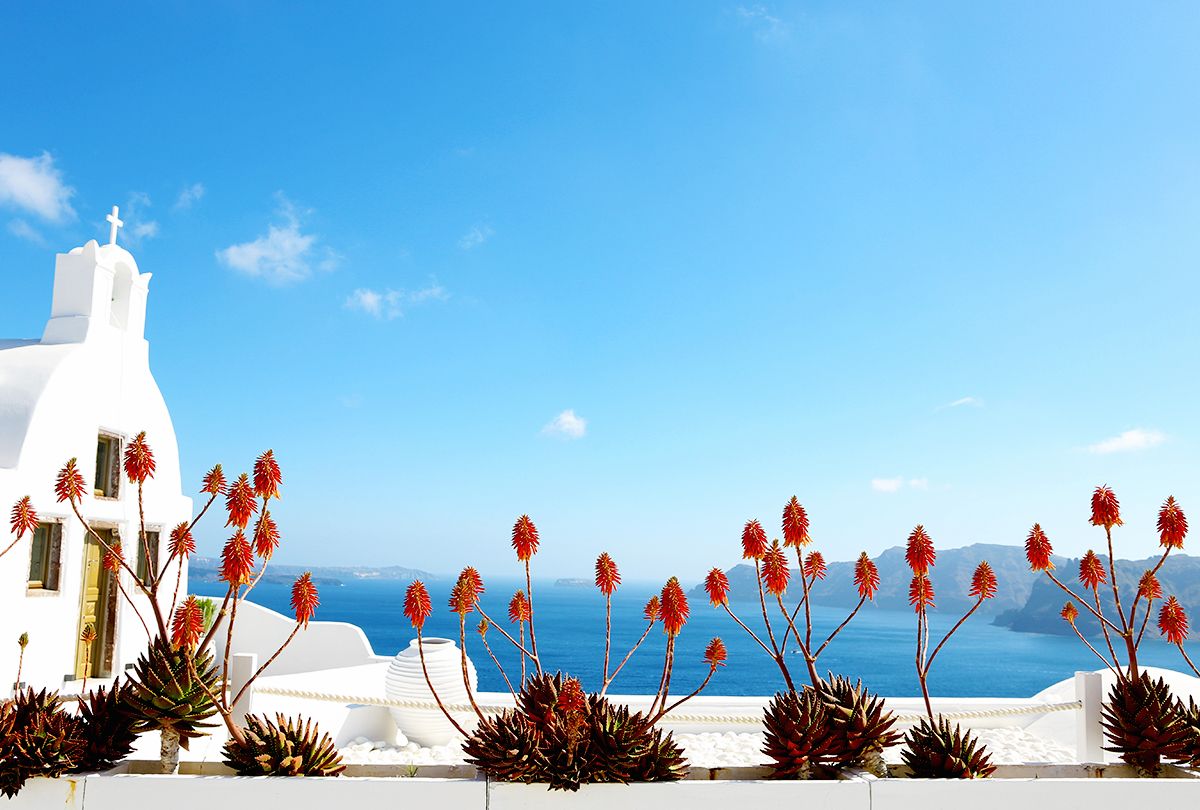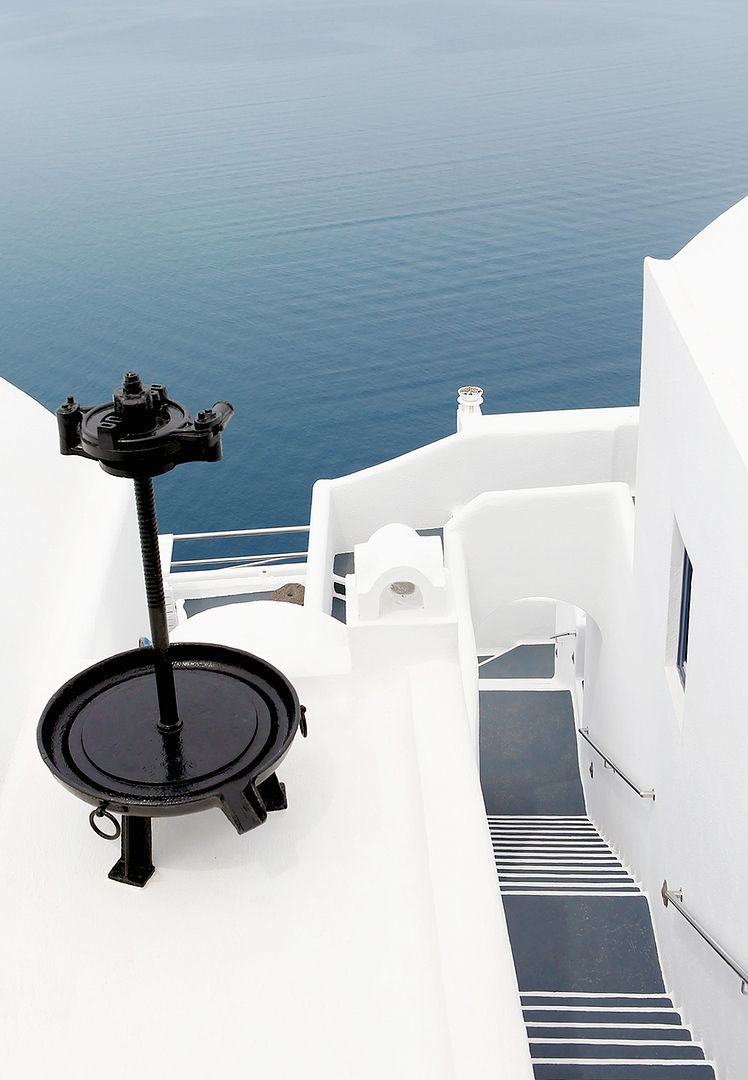 During our time in the Greek Islands we spent five days on Santorini; the ridiculously photogenic island of fresh whites and blues. I'm going to be a little controversial and admit that Santorini was far from my favourite spot, simply because it felt so swamped by tourism in comparison to the slow pace of Mykonos and Folegandros. That said, it is just as beautiful as photos will have you believe with endless white buildings trimmed in blue, jagged cliff faces along the Aegean Sea and glorious sunsets night after night.
Sam and I quickly learned that our days were best spent exploring tiny, sparsely populated villages by foot, walking up hills in the name of dreamy views and down dusty roads in search of the best homemade tzatziki. And of course the odd afternoon drinking lazily by the pool…
Eat: Galini Cafe. This place ticks all the boxes; thoughtfully prepared food (which is reasonably priced) topped of with beautiful views from the deck outside.
Stay: Lilium Villas for a tranquil spot with insane views, and only a 5 minte drive from the thick of Fira (the main town of Santorini).
Do: Walk from Thira to Oia and take in the breathtaking scenery with almost no-one else around. Wear comfortable trainers and take plenty of water; it's a 10km walk and things can get pretty hot under the Greek sun.