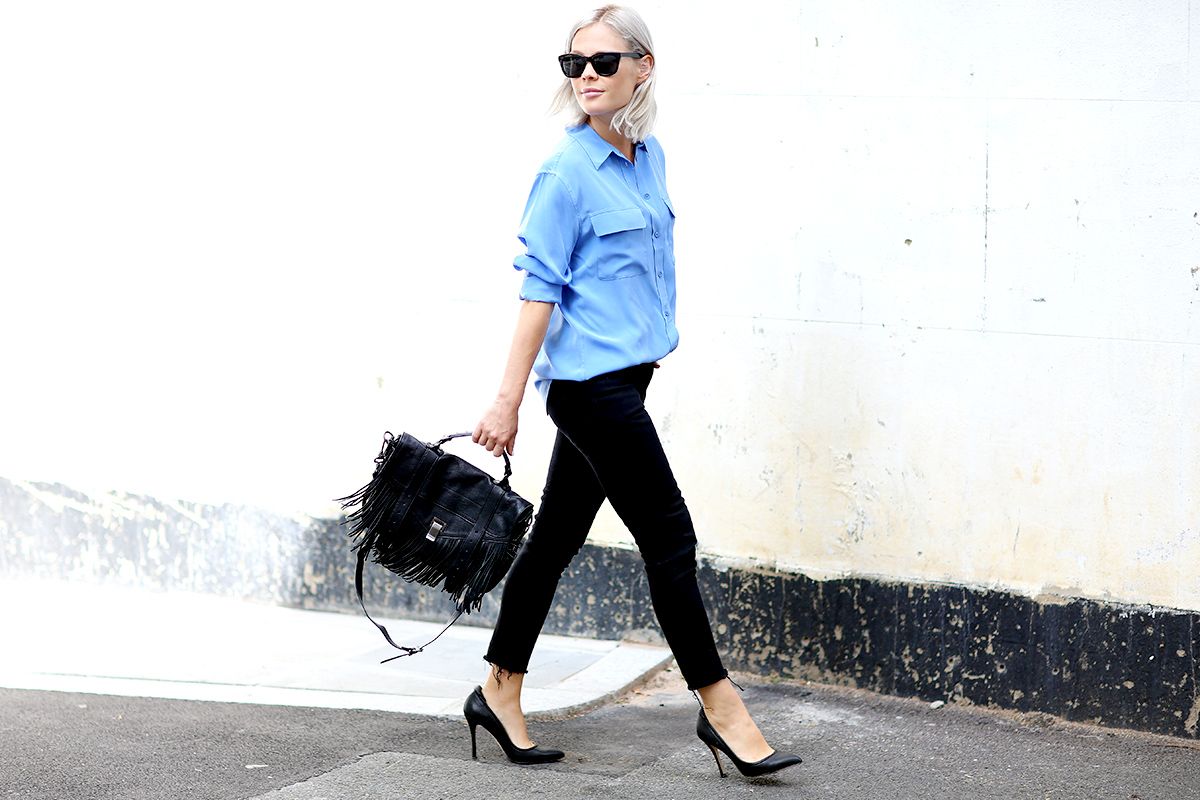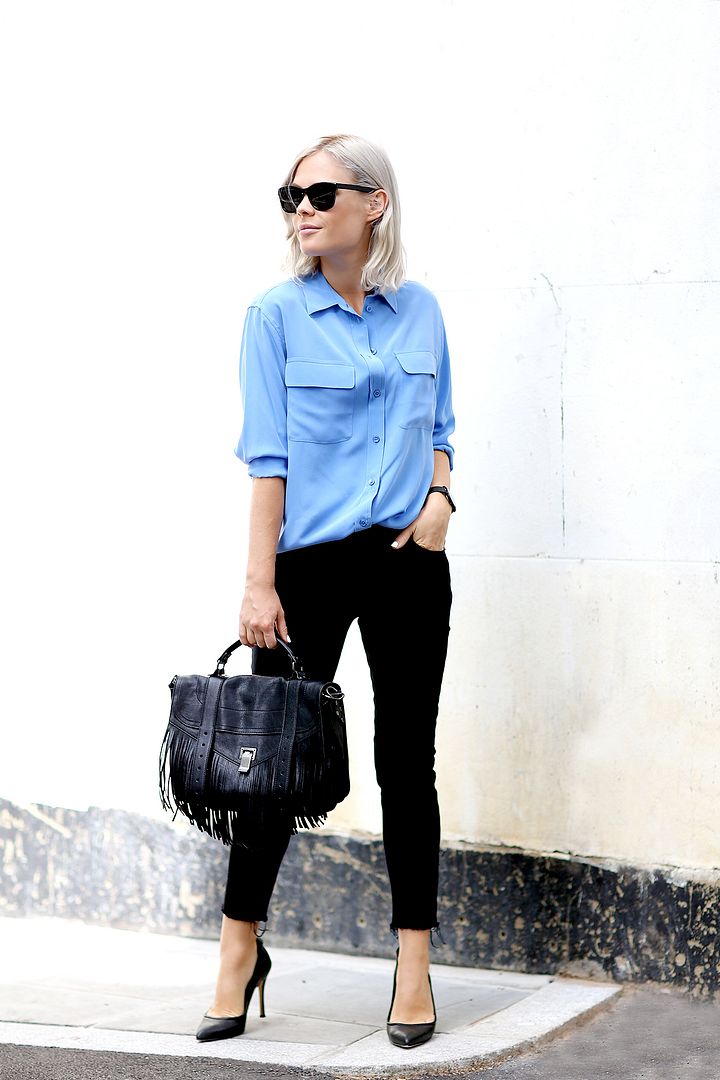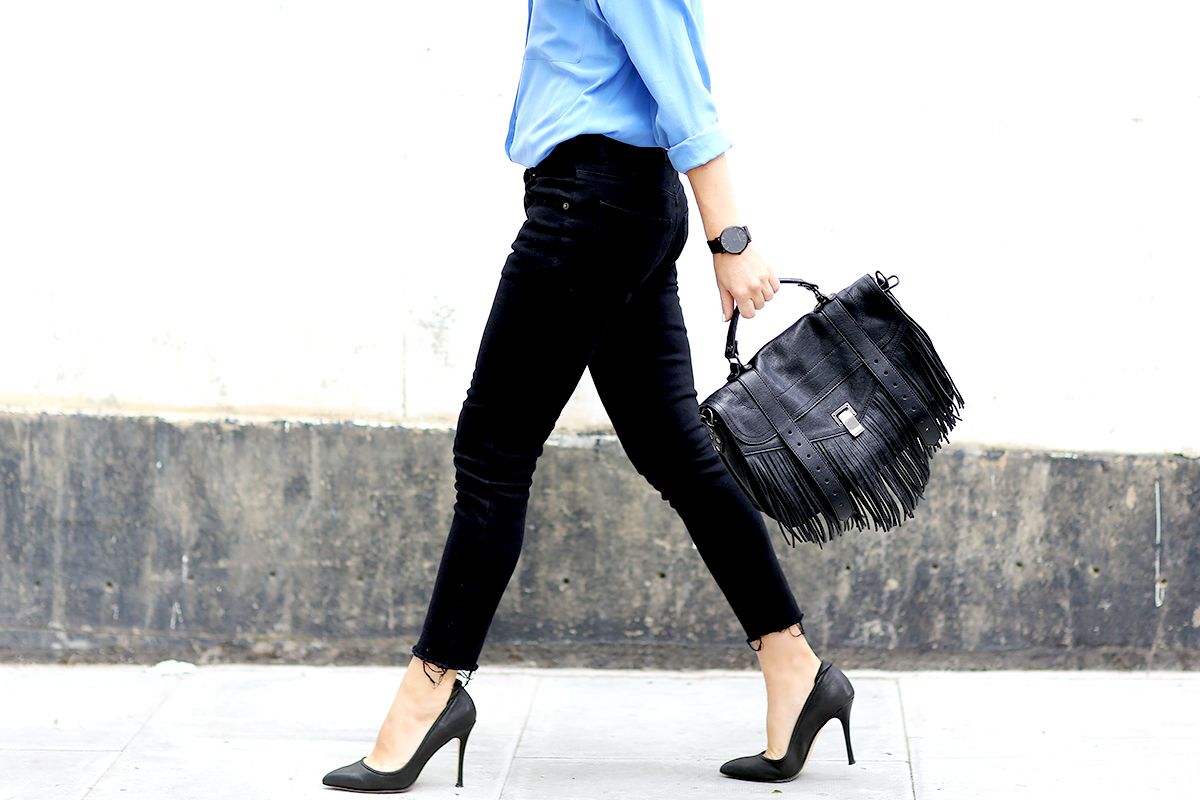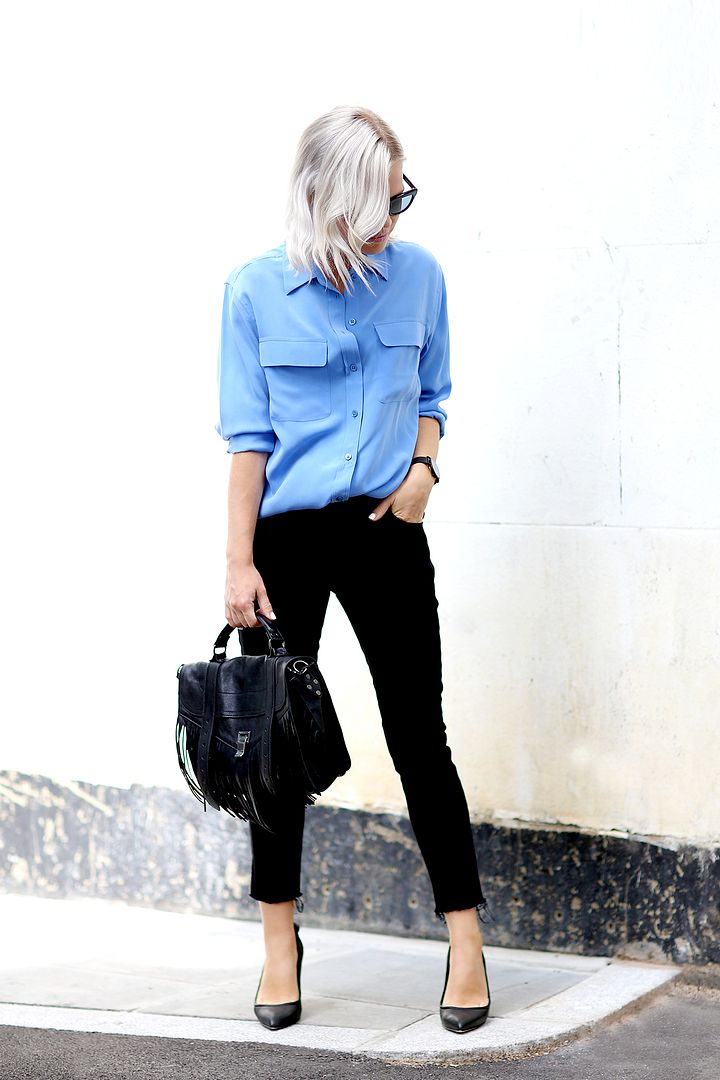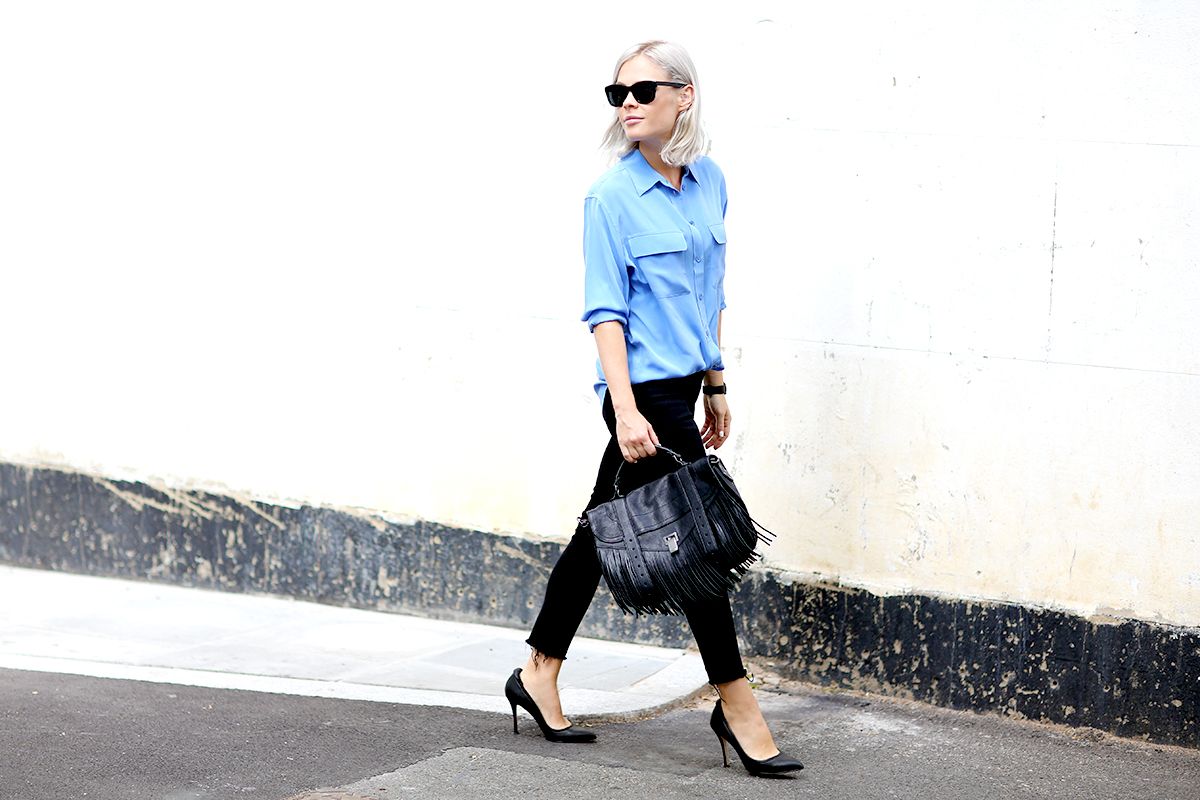 Get the look: Nick Campbell sunglasses (similar black sunglasses here), Equipment blue silk shirt, Cheap Monday jeans (with DIY frayed edges), Larsson & Jennings watch, Proenza Schouler fringed satchel and Yvonne Kone pumps

Fashion need not be serious, amiright?! Which is why this week, I'm engaging in a light-hearted style war featuring a few of this seasons coolest handbags with Reem Kanj of Five Five Fabulous and Harvey Nichols. The challenge (if you can call styling super slick handbags a challenge) was to put my own spin on three delicious styles; a tote, satchel and bucket bag.
This Proenza satchel managed to get me on board with fringing, and now I can't get enough of the stuff. Give me leather tassels all over. Check out the feature over at Harvey Nichols, where you can vote for your favourite looks (it is a style war after all) right here, here and here.
Photos by Luoana